San Diego Awards Contract to DNV GL for Hydraulic Modeling Software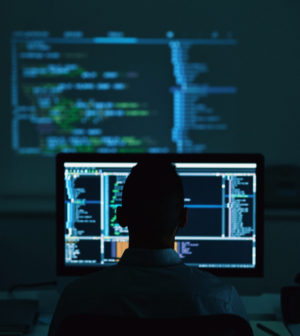 The city of San Diego's has awarded a five-year, multi-million-dollar contract to DNV GL and Synergi Software to assist the city's engineers and water systems operators within Public Utilities Department with the maintenance of some 3,000 miles of transmission and distribution pipelines.  The software system supports pressure management, leak reduction and reliable water utility services that protect the health of communities and the environment.
San Diego's water systems are considered to be one of the most complex systems in the United States. In addition to its hundreds of miles of pipelines the system also includes 136 pressure zones serving upwards of 1.4 million customers within more than 400 square miles of mountainous and coastal terrain. Years of drought have increased demand for technological advances to minimize leaks, maximize reliability of services and meet California's requirements for annual and continuous reduction in water use. Synergi Water will assist the city of San Diego to more efficiently and accurately model the system using detailed hydraulic and geographic information.
"Our vision is to be a world class utility with a world class model," says Rick Stevens, senior civil engineer in the Water Planning Section at the Public Utilities Department in San Diego, which is steadily creating a more advanced model of the system.
Although San Diego has been regarded as a leader in real-time hydraulic analysis for the past two decades, DNV GL consulting services will now provide specialized technical support in areas such as water model calibration, training of engineers and operators, surge studies, creating online water quality analysis and pump station energy calculations.
"We are pushing the model forward so that we can continue doing more with less. The future of hydraulic modelling is all about developing accuracy and precision to simulate real world conditions.  That will open up a whole world of efficient system planning, design and management." says Stevens.
With the Synergi Water system automated data collection combined with data will be the basis of even larger efficiency gains. The system allows engineers to perform fast and accurate analyses on extremely large systems, which can contain hundreds of thousands of components including pipes, valves, pumps and tanks. They can model complex control arrangements in nearly any operational scenario.
"The award of this long-term contract underscores the existing working relationship and trust we have with the City of San Diego," says Deborah Wood, regional manager for Americas, DNV GL – Digital Solutions. "We are proud to deliver to a utility department that is at the forefront of the industry, and one that uses business intelligence and performance metrics to drive efficiencies in water consumption and water conservation," she says.
DNV GL, headquartered in Høvik, Norway, is an international, accredited registrar and classification society. With some 12,500 employees and 350 offices operating in more than 100 countries, they provide services for several industries including maritime, renewable energy, oil & gas, electrification, food & beverage and healthcare. The company is the result of a 2013 merger between Det Norske Veritas and Germanischer Lloyd.