San Francisco High Schoolers Welcome Another Year to Learn about Water, Water Infrastructure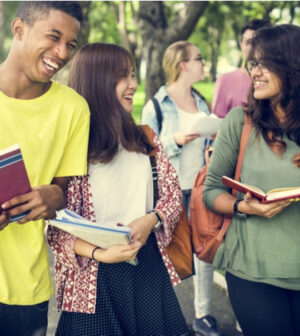 San Francisco Unified School District's John O'Connell High School (JOHS) students have welcomed the 2019-20 school year with the opportunity to learn about water and wastewater infrastructure. Thanks to the San Francisco Public Utilities Commission (SFPUC) and its social impact partners and private contracting firms, Stantec and McMillen Jacobs, the school has the funding support, technical expertise and volunteer support to prepare students for a professional career in the water industry.
"This initiative is another great example of how the City can work with our private sector partners to give back locally to the communities we serve," said SFPUC General Manager Harlan L. Kelly, Jr. "Our job is more than just strengthening infrastructure—we must also strengthen our communities, and we are doing that by educating our next generation of leaders."
The collaboration with the Mission District's John O'Connell High School is part of the SFPUC's Social Impact Partnership Program. The utility invites private sector firm partners to give back locally to the communities in which they are performing work on behalf of SFPUC. SFPUC is the first public utility in the country to implement a social impact program that advances corporate social responsibility as a part of its competitive bidding process for professional services, alternative delivery and energy contracts valued at $5 million or more.
In anticipation of the upcoming school year, the social impact partner firms helped with preparation work at the high school earlier this month, providing approximately 30 hours of volunteer time assisting teachers and administrators. On Aug. 23, volunteers from Stantec and McMillen Jacobs enjoyed breakfast with the students, helped with final set up of classrooms and went over some of the programs and project-based curriculum that will be taught at JOHS this year.
"I want to thank the SPFUC, Stantec and McMillen Jacobs for helping our VIP students come back to school in style!" said John O'Connell Principal Susan Ryan. "We are looking forward to another great year supported by this wonderful partnership, which makes it more feasible to prepare every student for college and career."
Earlier this summer SFPUC, nonprofit IgnitED, and Stantec and McMillen Jacobs worked with teachers from JOHS for a week long paid externship. Teachers had the opportunity to learn how to integrate water, power, and sewer operations into project-based learning curricula for high school students. The extern teachers studied the combined sewer system, the Living Machine, water resource planning, environmental justice, and a range of other topics that will inform their teachings for this school year.
"We're proud to design with San Francisco's diverse communities in mind," said Stephen Robinson, Stantec area manager for water. "We're thrilled to partner with SFPUC, McMillen Jacobs Associates and John O'Connell High School to help educate future generations about the city's water and wastewater infrastructure, while supporting STEM education and developing career pathways for today's youth. This is truly a symbiotic initiative: by opening the doors to the next generation of talented students, we end up learning from them in the process."
The SFPUC social impact firms are also supporting a visit to Camp Mather and the Hetch Hetchy Reservoir for a group of 9th grade students and their chaperones next May. The firms will also offer funding support for classroom materials and other school needs that support studies in the STEM fields of science, technology, engineering, and mathematics.
"McMillen Jacobs Associates has been a member of the San Francisco community since it was founded in 1954," said Kush Chohan, senior project engineer at McMillen Jacobs Associates. "We are proud to serve the students of John O'Connell High School and to reinforce and promote STEM education throughout our community. You'll find that our team members embody the true pride and spirit of innovation and community. While we all continually strive to Design with Vision and Build with Integrity, we also attempt to have fun in our workplace and balance our professional goals with our personal commitments at home."
SFPUC's contract firm partners are currently working on the Folsom Street Stormwater Improvement Program, an effort to increase flood resilience efforts in the Inner Mission neighborhood surrounding 17th, 18th and Folsom Streets, which has been historically subject to flooding during moderate to heavy storms. John O'Connell High School is located nearby to that work site.