Shasta Dam Visitor Center temporarily closed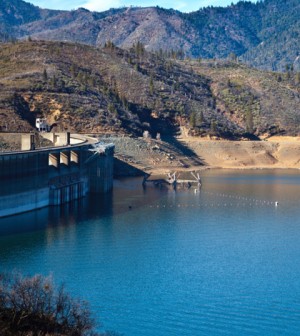 Last week the Bureau of Reclamation temporarily suspended public visitation to the Shasta Dam Visitor Center in support of the recommended guidelines from the Centers for Disease Control and Prevention.
The Shasta Dam Visitor Center will be closed to the public including tours, until further notice. "The health and safety of the public and our employees is our number one priority," the Bureau released in a statement.
Water deliveries and powerplant operations will continue without interruption. Mission essential functions, including security and law enforcement, will continue.
Check our website for updates at www.usbr.gov/mp/ncao/shasta-dam.html or call 530-247-8555 (TTY 800-877-8339).