South Coast Water District $90 million Desalination Plant Moving Forward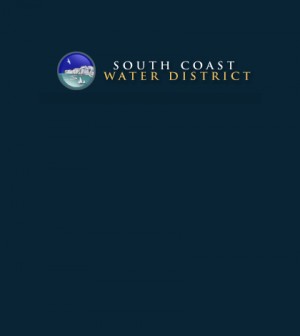 Community Meeting on Thursday will discuss the Project, Environmental Report
After being studied for more than a decade, plans are moving forward for a $90 million desalination plant near San Juan Creek on 30 acres of land owned by South Coast Water District (SCWD), about 2,500 feet from the beach north of Pacific Coast Highway.
SCWD, with customers in San Juan Capistrano, Dana Point, South Laguna and a small portion of San Clemente, is moving forward with plans for the desalination plant despite being the only agency undertaking the project, at this time.  Previously Moulton Niguel Water District (Laguna Niguel), the Laguna Beach County Water District, and the cities of San Juan Capistrano and San Clemente had expressed interest in the project but have since opted out.
A community meeting to discuss the project and plans to begin working on an environmental impact report (EIR) for the Doheny Ocean Desalination Project will be held Thursday at 6 p.m. at the Dana Point Community Center. The meeting will also look at various logistical issues concerning the planned project including impacts to geology, planning and land use; long-term effects on animals and plants near the mouth of the San Juan Creek; and, noise and traffic.
Despite the original possibility of other water districts and/or cities participating in the Doheny project, SCWD has opted to move forward as sole agency in the project. The plant could produce as much as 15-million gallons of water daily.
Andy Brunhart, South Coast's general manager, explained that a desalination plant would provide a "reliable, sustainable, drought-proof source of local water." Additionally, he pointed out that the desalination plant would provide a buffer against two risks, drought and earthquakes, at the emergency forefront for all Californians. The proposed desalination plant would also provide a safeguard should the pipes delivering imported water be damaged in an earthquake.
SCWD began exploring its options for financing the desalination plant at its Monday board meeting. On the table, should the district be the sole participant, were applying for state loans and grants as well as a possible ratepayer increase.  Establishing a private partnership is another possibility.
Regardless of the steps yet to be resolved—EIR, financing, potential partnerships and logistics—Brunhart said, "We live in a coastal community. Residents don't ask our board of directors, 'Why desalination?' They ask, "Why is it taking so long?"
The desalination plant, as planned with three wells at Doheny State Beach, would extract water from under the ocean floor.  Approximately 90 percent of the plant's water would come from the ocean and ten percent from San Juan Creek. The district is looking to open the plant in 2019.
SCWD has garnered support for its plant from the Surfrider Foundation, the only time the group has backed a desalination project in California. The Surfrider Foundation is currently opposing the $1 billion Poseidon project desalination facility in Huntington Beach, capable of producing 50-million gallons of water per day.
Denise Erkeneff, administrator for Surfrider's South Orange County chapter noted that the Doheny facility would not be taking water from the open ocean and, unlike the Poseidon project, has plans in place for brine disposal. "Not all desalination projects are equal," said Erkeneff.
But South Laguna resident and member of Laguna Beach's Environmental and Sustainability Committee Michael Beanan claims, "Every day we discharge 10-million gallons of secondary sewage just 1.2 miles off of Laguna Beach. A wiser water plan will harvest and clean this wasted water for irrigation, flushing toilets and other water demands."
SCWD will receive technical assistance with their desalination project by Municipal Water District of Orange County (MWDOC), a regional wholesaler. In 2003 MWDOC began seeking reliable water supplies in south Orange County.  Currently south Orange County imports most of its water from the Colorado River.
MWDOC concluded in 2004 that the Dana Point area was best due to the area's availability of land, with an existing outfall for brine disposal; the local geography; and, proximity to existing water pipelines. Desalination has evolved into a desirable water supply alternative by tapping the world's oceans. The technology, which has been available for decades, is at work in many arid areas of the world including the Middle East, the Mediterranean and the Caribbean.