Terminal Island Water Reclamation Plant expansion completed doubling plant's capacity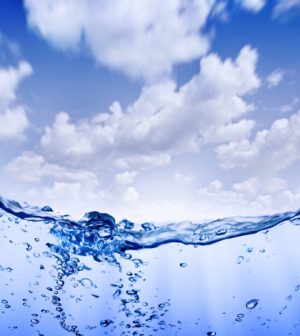 The Terminal Island Water Reclamation Plant in San Pedro has recently undergone a $50 million expansion, effectively doubling the plant's capacity to treat its original six million gallons to 12 million gallons. The plant's increased production is being heralded as a way to assist the Los Angeles area grow its economy and better serve its business needs through locally supplied water as opposed to purchasing expensive imported water.
"The use of recycled water is crucial to LADWP's local water supply strategy," said Los Angeles Department of Water and Power (LADWP) Chief Operating Officer Martin Adams. "Coupled with stormwater capture, conservation and groundwater replenishment, recycled water is key to our growing city's sustainable water future. The expansion of the Terminal Island Water Treatment Plant will help us to reach more business and commercial customers with this valuable resource in the Harbor area."
The additional water treated at the Terminal Island facility will be used to recharge the Dominguez Gap Barrier. The barrier creates a crucial buffer to prevent ocean water from seeping into groundwater aquifers along the coast. The water will also be used to irrigate Harbor Golf Course thereby helping to meet Los Angeles Mayor Eric Garcetti's short-term goal of converting 85 percent of the city's golf course acreage to recycled water use.
"LA Sanitation is leading the way when it comes to water reclamation infrastructure, and we have come a long way since Terminal Island was first built in 1935. The new disinfection process, called the Advanced Oxidation Process (AOP), uses ultraviolet light to purify water," said Enrique Zaldivar, general manager of the Los Angeles Department of Sanitation. "With this new expansion, we will be able to treat 100 percent of the plant flow to this extensively treated high-quality recycled water standard.
The additional capacity at the Terminal Island Water Reclamation Plant is the first in a series of new water recycling projects spearheaded by Mayor Garcetti. Other projects in the works include expansion of the Donald Tillman Water Reclamation Plant in Van Nuys to recharge the San Fernando Valley aquifer and new recycling capacity at the Hyperion treatment plant in Playa Del Rey to serve Los Angeles International Airport, West Basin Municipal Water District, and LADWP customers on the Westside.
The expansion of the Terminal Island Water Reclamation Plant furthers several goals within Mayor Garcetti's Sustainable City pLAn, as unveiled in April 2015. The plan includes cutting the city's purchases of imported water by 50 percent by 2025 and sourcing 50 percent of the city's water locally by 2035.
"We may be seeing a wetter winter this year, but L.A. is still in a historic drought — and saving water is as important as ever," said Mayor Garcetti during recent festivities for the plant's expansion. "This new facility is a bold investment that will help us save drinking water, expand our use of recycled water, and become a more sustainable city for generations to come."