Three Valleys Municipal WD Launches Scientific Study to Determine Impact of Cadiz Water Project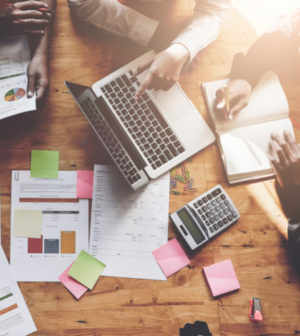 A rigorous scientific study plan to determine the effects of a proposed water supply project for Southern California was recently launched by Three Valleys Municipal Water District (TVMWD) to address critics' concerns about whether pumping at the Cadiz Water Project in the Mojave Desert would impact the adjacent Bonanza Spring. More than 30 scientists, water industry officials and regional stakeholders gathered at TVMWD in mid-October for a workshop on the plan.
TVMWD, a potential customer of the Cadiz Water Project, commissioned the independent evaluation in June to ensure operations in the Mojave Desert's Fenner Valley would be sustainable. Hydrologist Anthony Brown, founder of aquilogic, an environmental and water resources consulting firm based in Costa Mesa, has been chosen to develop the detailed study plan.
Brown was selected to develop a detailed study plan that incorporates input from attendees at the mid-October workshop.  A study team involving a geophysicist, geochemist and ecologist who have never evaluated the Cadiz Water Project or Bonanza Spring visited the spring and the surrounding area on October 9, the day prior to the workshop, and will participate in developing the study plan.
"We are here to do science. We have not come with any agenda," said Brown of the study.
The study plan will be developed over the next several weeks and then presented to TVMWD's Board of Directors for a vote to authorize the scope of the study. If approved to go forward, a final report from aquilogic would be delivered to TVMWD in fall 2020. The TVMWD will be reimbursed for the cost of the study by the project applicant, Cadiz Inc.
The public can access the study plan, test results and background materials online at: www.bonanzaspringstudy.org
The study is a follow-up to recommendations made earlier this year by an independent review panel led by Brown.  That panel  determined that the Project's  groundwater management, monitoring and mitigation plan approved by the County of San Bernardino is suitable , but recommended additional testing to determine whether there is a hydrologic connection between the Cadiz Water Project and the spring 11 miles away.
Aquilogic's Brown is a consulting hydrologist around the world and is an expert on sustainable groundwater management, water rights adjudication and groundwater remediation. The firm was founded in 2012 by Brown who holds a Master of Science degree in Engineering Hydrology from Imperial College London. Brown has been accepted as an expert by both federal and state courts and has testified in water rights disputes and water pollution matters. In particular, he has testified extensively on behalf of water districts and State agencies addressing industrial and agricultural pollution. He also testified before Congress on the Clean Water Act, and has briefed the White House, elected officials, and government agencies on groundwater pollution by recalcitrant chemicals.