Two cooling towers at Disneyland Parks found with Legionella bacteria; no current health risk exists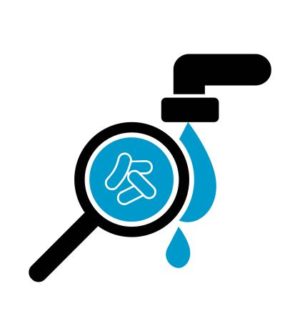 The Orange County Health Care Agency (OCHCA) has issued an advisory regarding 11 individuals who have been diagnosed with Legionnaires' disease. Legionellosis refers to illness caused by the Legionella bacteria and usually results from exposure to contaminated water aerosols or from aspirating contaminated water.
Inasmuch as eight of the 11 individuals diagnosed with Legionnaires' disease have visited Disneyland Parks prior to developing the illness, the OCHCA is currently investigating the situation. However, three of cases have no history of visiting Disneyland Parks and OCHCA has not yet identified a common exposure for all cases short of all of those diagnosed with the illness either live in or had visited the Anaheim area in September.
Disneyland Parks has indicated in a written statement that "Upon being notified by OCHCA about the increased cases of Legionnaires' disease in Anaheim, we worked closely with health care officials to see if there were potential areas of concern. We reviewed our water quality testing data, including testing performed by our third-party water quality maintenance contractor, and learned that two cooling towers had elevated levels of Legionella bacteria. These towers were treated with chemicals that destroy the bacteria and are currently shut down to further eliminate any ongoing concern. We have proactively shared this information with OCHCA and, given our actions, they have indicated there is no longer any known risk associated with our facilities."
The two cooling towers in question are located in the backstage area of New Orleans Square. Ten of the 11 cases required hospitalization and one individual died as a result of the illness. Of the 11 cases the age range was between 52 and 94. OCHCA has indicated there is not longer any known risk associated with Disneyland Parks' facilities.
According to the Orange County Register, Jessica Good, a public information manager for the Orange County Health Care Agency, indicated in an email that, "the investigation is ongoing and that the agency has conducted site visits along the hotels, motels and businesses along the Harbor Boulevard corridor."
For their part a Disneyland Parks spokeswoman said, "In an abundance of caution, we also implemented additional redundant testing of other cooling towers on our property."
Legionnaires' disease is a severe form of pneumonia and can be lethal. It is caused by the bacterium Legionella pneumophila found in both potable and nonpotable water systems. An estimated 10,000 to 18,000 people are infected with the Legionella bacteria in the United States each year. An outbreak of the disease in Philadelphia in 1976, mostly among people attending a state convention of the American Legion, led to the name of "Legionnaires' disease."
OCHCA is recommending that medical provider consider Legionnaires' disease in any patient who develops illness with pneumonia who lives in, works in or has traveled to Anaheim or Disneyland within 10 days of symptom onset.  Legionnaires' disease is a progressive pneumonia with a two-to-10-day incubation period. The disease can also cause cardiac, renal and gastrointestinal involvement. Testing for legionellosis should be considered particularly in patients who have failed outpatient antibiotic therapy for community-acquired pneumonia and patients with severe pneumonia, such as those requiring intensive care. At greatest risk for the illness are those who are immunocompromised, have chronic lung disease and are 50 years of age or older.
Dr. Pamela Hymel, chief medical officer for Walt Disney Parks and Resorts, has said on the Disney Parks Blog website what OCHCA health care agency officials have said —there is no current concern at Disneyland Parks.
"We are committed to providing a safe and healthy environment for all who visit or work at our parks and resorts," Hymel wrote.