U.S. Representatives Looking to Rebuild Whitter Narrows Dam Before Catastrophic Flood Occurs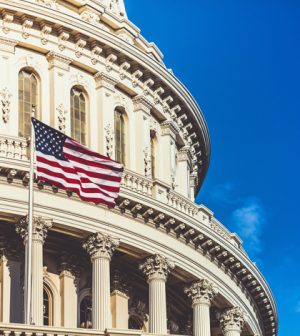 Citing the urgent need to repair the 62-year-old Whittier Narrows Dam, U.S. Rep. Grace Napolitano, (D-32 District-El Monte) and U.S. Rep. Linda Sánchez, (D-38th District-Norwalk) have written a letter to the House Appropriations Subcommittee on Energy and Water Resources requesting $100,405,000 for the U.S. Army Corps of Engineers' Construction Account's Dam Safety and Seepage/Stability Correction Program. Within the letter the two representatives identify the Whittier dam's dire status and the need to be a potential recipient of these federal funds:
… Projects such as the Whittier Narrows Dam, CA, which has been recognized as one of the most critical dam safety projects in the nation, could compete for funding in this account.  Whittier Narrows Dam was downgraded to Dam Safety Action Classification-1 (DSAC-1) due to recently identified flood risk concerns and the large population of downstream residents…
Whittier Narrows Dam is at risk of failure if seepage eroded the sandy soil beneath the dam or if water were to flow over the aged dam's crest. If a major storm filled the reservoir to capacity the dam's overflow would be more than 275,000 cubic feet per second. It would overflow both the San Gabriel and Rio Hondo rivers and imperil residents and businesses in low-lying areas of more than 20 cities.
The letter by Reps. Napolitano and Sanchez acknowledges the Corps' dam safety program for making critical repairs to dams to "provide much needed flood protection to protect human life, economic prosperity and our natural resources." But the letter continues and cites the "human and economic impact of possible dam failure due to potential seepage and hydrologic issues is unacceptable."
Napolitano, the Chairwoman of the House Transportation and Infrastructure Subcommittee on Water Resources and Environment — which has jurisdiction over the U.S. Army Corps of Engineers — and Sánchez, who represents the city of Pico Rivera where the Whittier Narrows Dam is located were joined in sending the letter to the House Appropriations Subcommittee on Energy and Water Resources by Reps. Judy Chu (CA-27th District-Pasadena), Gil Cisneros (CA-39th District-Fullerton), and Alan Lowenthal (CA-47th District-Long Beach).