Water districts form California Waterfix JPA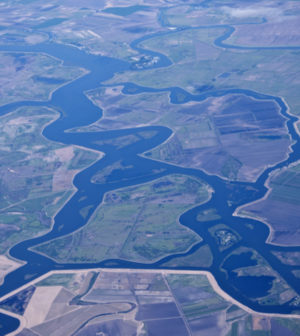 Three California water districts in a collaborative water supply reliability vision recently announced the formation of a public agency that will be charged with overseeing design and construction of the California Waterfix.
Metropolitan Water District of Southern California, along with the Santa Clara Valley Water District and the Zone 7 Water Agency in the Bay Area, formed the Delta Conveyance Design and Construction Joint Powers Authority, (DCA).
The California Department of Water Resources also announced that it has created the Delta Conveyance Office, which will oversee the work of the DCA.
"Our mission to modernize California's primary water delivery system took another incredibly important step forward today," said Jennifer Pierre, general manager for the State Water Contractors. "Northern and Southern California public water agencies have united in a partnership to efficiently and responsibly advance the construction of one of the most important infrastructure projects of our lifetime. We anticipate several other public water agencies to join the DCA in the coming weeks and months."
Longtime supporter of the project, MWD last year committed to contribute $4.3 billion toward the WaterFix project, then increased its investment to $10.8 billion last month, providing the remaining funding needed to build the twin-tunnel project.