Woodland-Davis Water Treatment Plant opens under budget, before deadline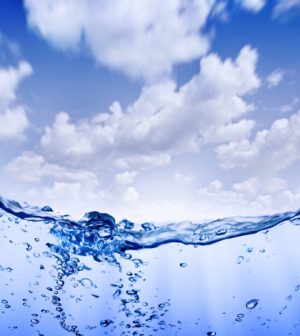 The cities of Woodland and Davis, along with the University of California, Davis, recently celebrated with the opening of the new Woodland-Davis Water Treatment Plant. A ribbon-cutting ceremony brought together some 200 local leaders and residents to celebrate the joint effort of the two cities and the university. The $279-million surface water treatment plant has been largely funded by the State Water Resources Control Board's Drinking and Clean Water state revolving funds.
The project began in 2009 with the formation of a Joint Powers Authority between Woodland and Davis though the project was preceded by decades of planning. The Woodland-Davis Clean Water Agency (WDCWA) was responsible for the implementation of and oversaw the project. Construction of the Regional Water Treatment Facility began in April 2014, complete with a formal groundbreaking on April 10.
The new plant will primarily replace both Woodland's and Davis's groundwater resources with water from the Sacramento River. The fresh water will be filtered to ensure the cities meet new, enhanced state requirements.
The Sacramento River water being delivered to the new regional facility has lower levels of chromium, heavy metals and nitrates versus the groundwater previously being used. Several drinking-water wells in Davis have shown excessive levels of chromium, under the state's new requirements since mid-2015.
The new facility will divert up to 45,000 acre-feet of water per year from the Sacramento River though diversions will be restricted during summer months and periods of drought. When demand for water cannot be met with solely new surface water groundwater will supplement the supply.
Some five miles of pipeline will transport Sacramento River water from the surface water intake to the water treatment plant south of Woodland. Treated water will then travel nearly eight pipeline miles to Davis and one-and-a-half miles to Woodland. The water treatment facility will supply up to 30 million gallons of water per day, with the ability to add another 4 million gallons per day. Woodlands allocation of treated surface water is 18 million gallons per day; Davis will receive 12 million gallons per day.
New, high-quality water began flowing to Phase 1 customers on June 2; remaining areas will be phased in for other portions of the region in September and December of this year.
Yolo County Supervisor Don Saylor, and former mayor of Davis, shared the excitement with the crowd assembled for the formal grand opening. "When you have two cities that have often been rivals … come together … to supply clean, reliable drinking water for over 125,000 people, that's a pretty significant achievement," said Saylor.
Representatives from the state's water board spotlighted the benefits of the Joint Powers Authority between Woodland and Davis in a press release noting that the two cities will be able to "bring surface water to the region, thus reducing the need to pump groundwater and protect those important resources; improve drinking water quality; meet waste discharge requirements; and, meet current and future drinking water needs."
State Water Board Vice Chair Frances Spivy-Weber said, "The State Water Board is happy to be a part of this joint effort that brought together two cities, and a university, to improve and bolster their water supplies. This project highlights the teamwork between our two funding arms – the Clean Water and Drinking Water funds – to help make this surface water treatment plant a reality. Projects such as these go a long way toward preserving and enhancing our water supplies in the face of drought, and the ever-changing conditions brought on by climate change."