Congressman Harder Secures Millions for Central Valley Water Storage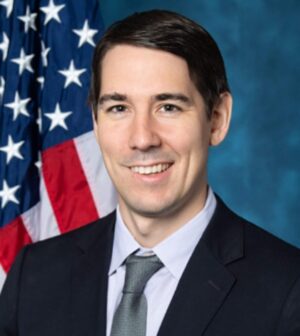 After securing substantial support in last year's funding package, Representative Josh Harder (CA-10) announced that this year's water development funding bill also includes millions in funding for water storage projects which benefit the Central Valley.
The bill passed the House last week on a vote of 217-197. Once the bill is signed into law, three projects will each receive over $1 million in funding this year – including Del Puerto Canyon, Sites, and Los Vaqueros Reservoirs.
"Water is priority one for jobs and local farmers. Everyone around here knows that. For years, we were forgotten as federal funding dried up and Sacramento put more and more pressure on our water users," said Rep. Harder. "That's changed. Over the last two years, we've gotten over $20 million for local projects – including millions for the first new project in my district in 50 years."
Storage projects to receive funding:
Del Puerto Canyon Reservoir – Del Puerto Water District will receive another $1.5 million for the Del Puerto Canyon Reservoir. The project will expand off-stream water storage up to 85,000 acre-feet for DPWD, which is based in Patterson, CA, in Rep. Harder's district. The funding will be used to complete feasibility studies.
Sites Reservoir – Four million dollars in new funding will go to the Sites Reservoir project thanks to Rep. Harder's advocacy. Sites is an innovative and modern off-stream water storage project, helping the Valley better prepare for droughts while preserving the environment. This project will add over 1.8 million acre-feet of storage to the Northern Central Valley, on average, supplying water to over 1 million homes.
Los Vaqueros Reservoir expansion – Rep. Harder worked to secure $7.84 million for this project, which currently stores up to 160,000 acre-feet of water. The expansion will add another 115,000 acre-feet of capacity. The project also provides water to wildlife areas south of the Sacramento-San Joaquin Delta.
Also, Rep. Harder ensured the Bureau of Reclamation would continue supporting the Airborne Snow Observatory program, given the broad bipartisan support and tremendous water benefits to Western states.