Gov. Newsom Signs AB 1220 Safeguarding Central Basin MWD's Seats on Metropolitan's BOD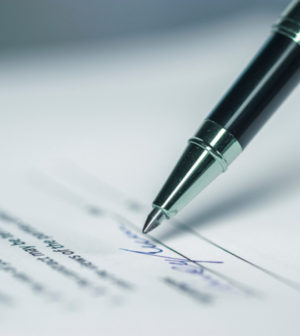 Legislation by Assembly Member Cristina Garcia (D-58th District-Downey) which sought to ensure that Central Basin Municipal Water District (CBMWD) maintained its two seats on the Metropolitan Water District (MWD) of Southern California Board of Directors (BOD) was recently signed by California Governor Gavin Newsom. AB 1220 sought to ensure that fully developed areas assessed at low economic base, such as CBMWD, maintained its representation on MWD's Board to ensure its voice regarding "the ability to sustain the level of efficacy on water policy matters, while continuing to provide a reliable source of water" as per a CBMWD fact sheet on the subject.
AB 1220 as written indicates that, "Under the Metropolitan Water District Act, the board of a metropolitan water district is required to consist of at least one representative from each member public agency, as prescribed. The act authorizes each member public agency to appoint additional representatives not exceeding one additional representative for each 5 percent of the assessed valuation of property taxable for district purposes within the entire district that is within the boundaries of that member public agency."
The CBMWD is based in Commerce and serves some 1.6 million people living within 24 cities in southeast Los Angeles County as well as unincorporated Los Angeles County areas.
"The District would like to thank Assembly Member Cristina Garcia for her leadership to ensure that our region maintains our representation on the Board of Directors of the Metropolitan Water District of Southern California", said Central Basin Board President Robert Apodaca. "The decisions made at the Metropolitan impact the water supply and ultimately the quality of life for the 1.6 million residents of the Central Basin service area."
CBMWD is currently represented on the MWD Board of Directors by Central Basin Board President Robert Apodaca and Director Frank Heldman. Nearly half of the areas served by the Central Basin qualify as disadvantaged or severely disadvantaged. Assembly Bill 1220 ensures that Central Basin is able to continue advocating for its customers on the key water supply and policy issues that impact the region in spite of various economic issues within the district.
"Central Basin Municipal Water District (CBMWD) thanks the Metropolitan Water District of Southern California (MWD) for their leadership in both meeting water supply challenges and supporting this critical legislation", said Central Basin Board Member Frank Heldman. "Key to successfully securing our region's water supply reliability will be the partnerships between retail agencies and wholesale agencies such as Central Basin and the Metropolitan Water District."