Gov. Newsom Signs Two Bills for Clean Water, Approves $131 Million to Improve Drinking Water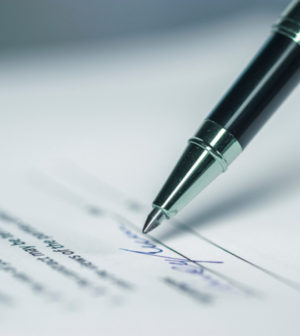 Governor Gavin Newsom signed his first two Assembly Bills on Wednesday in hopes of funding emergency drinking water and fire recovery in California. AB 72 and AB 73 are both early action budget bills. They two bills are designed to provide urgent assistance for communities that have contaminated and unsafe water: hundreds of water systems across the state are contaminated by lead, arsenic, or uranium. The legislation will also support communities that have been devastated by California wildfires.
With students and teachers from Riverview Elementary School in Parlier in the Central Valley, along with various community leaders looking on, the Governor signed Assembly Bills 72 and 73 to underscore his commitment to clean water for all Californians. While at the elementary school the governor listened to teachers who expressed their concerns that their students were unknowingly using unsafe water from their home faucets. He talked with parents who told of extra trips to the school when their children forgot their water bottles at home and parents had to drop off water bottles at the principal's office so their children would have safe drinking water throughout the school day.
"This legislation provides emergency funding as a down payment — but it's only the first step to addressing the clean drinking water crisis in our state," said Governor Newsom. "The fact that more than a million Californians can't rely on clean water to drink or bathe in is a moral disgrace. Our state must forge a long-term solution to this crisis, and I'm looking forward to working with the Legislature in the coming months to do just that."
AB 72 and AB 73 will provide $131.3 million to fund emergency drinking water & fire recovery in California as well as establishing a $20 million emergency fund for safe drinking water and community technical assistance. The legislation also clarifies that funding in last year's budget for drinking water in schools can be given as grants to public agencies, public water systems, or non-profit organizations to help with water management, and re-appropriates the balance of 2016 drinking water funds for schools.
In his first State of the State message delivered on Tuesday, the governor spoke emphatically about the lack of clean drinking water that plagues the state especially in low-income areas in the state's Central Valley. In speaking to the issue, he said:
"Now, let's talk honestly about clean drinking water. 
Just this morning, more than a million Californians woke up without clean water to bathe in or drink. Some schools have shut down drinking fountains due to contamination. Some poorer communities, like those I visited recently in Stanislaus County, are paying more for undrinkable water than Beverly Hills pays for its pristine water.
This is a moral disgrace and a medical emergency. There are literally hundreds of water systems across the state contaminated by lead, arsenic, or uranium. 
Solving this crisis demands sustained funding. It demands political will."