Gov Newsom's Proposed Water Tax Meets with Criticism, Praise and Concern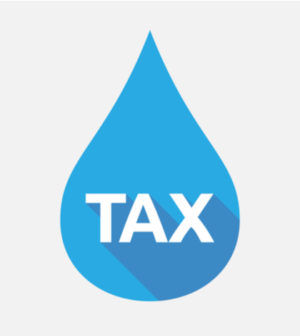 In spite of last year's failed "Safe and Affordable Drinking Water Act," proposed by former California Gov. Jerry Brown, the state's new Democratic Gov. Gavin Newsom unveiled his proposed 2019-20 budget on Thursday with a tax on drinking water targeted to helping disadvantaged communities in their efforts to clean up contaminated water systems. The plan promises to be controversial and difficult to obtain.
At a budget press conference on Thursday Newsom also indicated that wants to earmark $25 million for safe drinking water, called the current situation "a disgrace," and telling reporters at the press conference that one million Californians are without access to safe drinking water.
The backlash from Newsom's water tax proposal by opponents were swift in coming as were comments from proponents.
Cindy Tuck, deputy executive director for Government Relations with the Association of California Water Agencies (ACWA) was succinct in her comments on Newsom's proposal saying, "The vast majority of the state's residents have access to safe drinking water, but a small percentage of the population does not. This unacceptable reality is a social issue for the State of California. ACWA believes that making access to safe drinking water for all Californians should be a top priority for the State. However, a statewide water tax is highly problematic and is not necessary when alternative funding solutions exist and the state has a huge budget surplus."
Tuck's comments refer to several hard facts. Former California Gov. Jerry Brown's attempt earlier last year to tax residents 95 cents a month for his "Safe and Affordable Drinking Water Act" fell to the wayside in June as part of a compromise for the 2018-19 budget. A voluntary tax on water that was proposed last fall also died in the legislature before it could see the light of day. Meanwhile the state is sitting on a $14.8 billion budget surplus.
Jon Coupal, president of the Howard Jarvis Taxpayers Association, also referred to the state's current surplus funds and the water needs of disadvantaged communities saying, "…while safe drinking water is a critical need, that is exactly why ensuring its availability should have a high priority from existing revenues."
But clean water advocates have rallied behind Gov. Newsom as they did in supporting former Gov. Brown's proposals. Dan Howells, California state director of Clean Water Action, commented on the inauguration of Gov. Newsom that, "… Newsom takes office at a time when California's moral leadership and unparalleled potential are clouded by our failure to deliver the essential human right of safe and affordable drinking water to one million Californians."
Howells continued saying, "The fact that communities of color face the highest risk from unsafe water is a situation Governor Newsom recently and strongly declared is 'unbecoming of who we are and what we stand for.' Representing a broad coalition of community water advocates and economic justice groups, we stand ready and willing with proven solutions. What is needed to implement those solutions – indeed, what is long overdue – is a permanent funding commitment from the state towards providing universal access to safe drinking water.
"Seven years after California declared access to safe and affordable drinking water is a human right, 2019 must be the year we meet this mandate and Governor Newsom's challenge, 'We own this, we've got to fix this.' We look forward to working with the Governor and new Legislature to make the right to safe taps and school drinking fountains a reality."
Likewise, Anja Raudabaugh, CEO of Western United Dairymen, said, "We appreciate Gov. Newsom's commitment to providing long-term solutions to drinking water in our communities, and we're looking forward to providing a solution that includes certainty for our dairy producers."
Although the Democrats now hold a majority in both the Senate and the Assembly – unlike during Gov. Brown's last two years – the success of Gov. Newsom's water tax plan is still uncertain. Californians spoke clearly last November about new taxation for clean water when they defeated Proposition 3, the water bond that earmarked $500 million to clean up the state's drinking water.