Upper San Gabriel Valley Municipal Board Votes Unanimously in Support of Proposition 3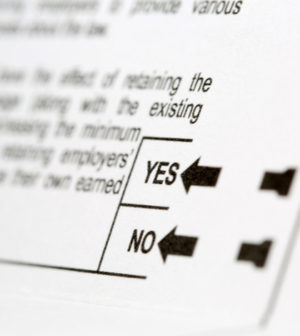 The Water Supply and Water Quality Act of 2018, known as Proposition 3 and slated for the November ballot, recently received the unanimous vote of the Board of Directors of the Upper San Gabriel Valley Municipal Water District (USGVMWD). The measure is currently being supported by more than 70 water agencies and associations throughout California — including the Association of California Water Agencies (ACWA) — some 90 conservation groups, 18 agriculture groups as well as various elected officials and environmental justice groups.
The USGVMWD has stated that if Prop. 3 is approved by California voters in November it would provide available funds for key issues important to the San Gabriel Valley such as, safe drinking water and wastewater treatment, stormwater management and urban runoff, wastewater recycling, watershed restoration and urban water conservation.
"With increasing climate challenges and aging infrastructure, investment in our water system and habitats is critical for our State and is needed more now than ever before" stated USGVMWD Board President Ed Chavez. "This bond measure would provide substantial benefits across the state and specifically for the San Gabriel Valley, by providing available funding for improving our local water supply and allow for investments in recycled water projects."
Proposition 3 would authorize $8.877 billion in general bonds to fund projects in infrastructure repair, water supply, water quality, fish and wildlife habitat, watershed protection, water conveyance, and groundwater sustainability and storage. Specifically, funds from Prop. 3 would be allocated as follows: $3.03 billion for safe drinking water and water quality, $2.895 billion for watershed and fisheries improvements, $940 million for habitat protection, $855 million for improved water conveyance, $685 million for groundwater sustainability/storage, and $472 million for surface water storage/dam repairs.
The 2014 water bond, SB 5, (DeLeon- District 24-Los Angeles) was originally written to include at least $3 billion of items now included in Proposition 3. The California legislature opted to not include these items in SB 5 and supporters of Prop. 3 chose to proceed with the initiative process and seek approval for the water bond. On April 25, the California Secretary of State Alex Padilla announced that sufficient valid signatures have been submitted to place the water bond on the November ballot.
If approved, the Proposition 3 distribution plan calls for most of its funding to be dispersed through grants to local governments, Indian tribes, non-profit organizations, and private water companies for specific projects. The initiative provides funding to more than a dozen state departments and are continuously appropriated funds to ensure programs are adequately funded.
More information on Proposition 3 is available at www.waterbond.org