Requests for proposals sought for $6 agricultural water efficiency program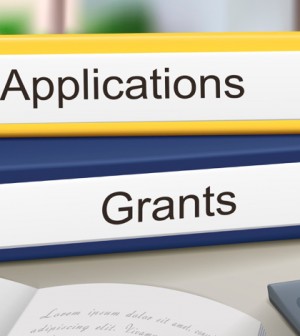 Combining $3 million each from the California Department of Water Resources (DWR) and the California Department of Food and Agriculture (CDFA) have made possible a $6 million pilot grant program for joint applications involving funding for both agricultural water suppliers and agricultural operations.  The grant funding provided in this joint program is intended to address multiple goals including: 1) water use efficiency, conservation and reduction, 2) greenhouse gas emission reductions, 3) groundwater protection, and 4) sustainability of agricultural operations and food production.
DWR's Proposition 1 fund seeks agricultural water suppliers to pressurize the delivery of water directly to growers in order to modernize water deliveries to match technological upgrades by growers to create more efficient irrigation systems. In turn, CDFA seeks growers to receive that water and utilize it through technologies such as drip, subsurface drip, and micro-sprinkler irrigation systems through CDFA's State Water Efficiency and Enhancement Program.
The combined resources of DWR and CDFA are anticipated to validate the various benefits of conveyance enhancements combining on-farm water-use efficiency improvements and greenhouse gas reductions. The agencies also anticipate that the projects funded through this program will improve multiple systems — water and air quality, groundwater security, surface water conservation, nutrient management and crop health.
"This is the one of many partnerships that break down silos between the agencies and use our respective authorities to find solutions designed to reduce greenhouse gases and save water," said CDFA Secretary Karen Ross.
The program will be administered as a competitive grant program and will include a joint application process involving agricultural water suppliers and agricultural operators within the service area. Part I will be completed by the agricultural water supplier and Part II will be completed by each of the individual agricultural operators. The agricultural water supplier will be the principal applicant, coordinating the involvement of agricultural operations and submitting one joint application (Parts I and all Part II applications) and the required documentation. Grant applications will be due on April 21, 2017.
To learn more about the joint program, go to the program webpage at: http://www.water.ca.gov/wuegrants/AgWUEPilot.cfm.