Diverse Coalition Seeks to Protect California's Drinking Water Systems Caught in Wildfire Liability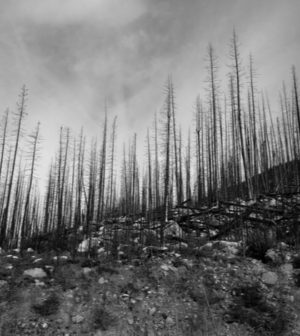 As wildfire season now is a year-long phenomenon in CA, public drinking water systems and their customers are faced with a double-edged sword. First there's the damage to their water systems and then there's the lawsuits for damage to their infrastructure caused by fires they didn't start.
A diverse group – public drinking water suppliers, labor, and other organization – have joined forces and launched The Coalition for Fire Protection and Accountability. The statewide coalition is committed to protecting the safety and reliability of California's drinking water system. Under California's "strict liability" standard, water systems could be forced to foot the bill for damages to their systems and water quality caused by wildfires, even if they don't do anything wrong. This unsustainable standard could force public drinking water suppliers into bankruptcy, threatening the tens of thousands of jobs they support as well as the safety and reliability of the drinking water that sustains communities.
In the case of the 2018 Camp Fire in Butte County which killed at least 85 people and destroyed nearly 19,000 homes, businesses and other buildings decimating large portions of the town of Paradise. According to the May 2019 Paradise Irrigation (PID) newsletter, "Our initial assessment suggests that heat from the fire burned meters, service lines, and homeowner plumbing systems allowing water to gush from thousands of properties. These water leaks ultimately caused the district's piping system to depressurize, so burned plastics, soot, and ash were likely sucked into the water system."
Now six-plus months later official say the melted plastic, metal and wood have produced a toxic brew and testing has shown elevated levels of cancer-causing benzene. Melted metal, plastic and wood created a toxic mix that officials say, six months later, has contaminated the town of Paradise's water pipes.
"We've tested about 500 service lines in our district at this point and about 30 percent of them have come up with contamination," Paradise Irrigation District manager Kevin Phillips said.
PID has issued a public notice for its customers advising them to use bottled water only for all drinking, food preparation (including making baby formula and juices), making ice and brushing teeth. They further advise that residents should not try to treat the water themselves as boiling and disinfecting the water will not make it safe to drink. Pet and livestock should also not consume tap water.
If this situation alone wasn't enough for PID officials now they're faced with California's "strict liability" standard, forcing them to pay for damages to their water systems and infrastructure caused by the wildfires, even if their situation is a byproduct of a fire they didn't start.
"Caught in the middle of the recent debate over wildfire liability are California's drinking water suppliers, especially those serving rural areas and communities most at risk from catastrophic fires," said Rick Wilson, president of the Utility Workers Union of America's California Water Utility Council. "Without common sense reforms, water suppliers could be forced to bear huge costs for wildfire damage, even when they don't start those fires. California's strict liability standard is unsustainable and places drinking water, ratepayers, taxpayers, and the jobs of union workers and the futures of our families at risk."
Southern California's Yorba Linda Water District (YLWD) knows the situation all too well. Following the 2012 Freeway Complex Fire, YLWD was slapped with a $69 million judgement, despite the Superior Court determining that the Water District did nothing wrong and had nothing to do with starting the fire. Caused by a disabled vehicle, the fire damaged the water supplier's pumps rendering them unable to help fight the fire. YLWD and its customers were victimized twice — first by the fire and again when they got stuck with the bill.
"The same logic used against the YLWD is now being used in suits across the state against other public drinking water suppliers," said Marc Marcantonio, general manager YLWD. "These risks will be magnified if the Governor and Legislature do not act to protect the safety of communities who depend on strong water systems."
The new Coalition for Fire Protection and Accountability is calling on the Legislature and Governor Newsom to take action to protect California's drinking water systems. The coalition issued a statement after the newly-formed Commission on Catastrophic Wildfire Cost and Recovery met and issued a response to the current dilemma.
"We agree with the Commission's recommendation that the state adopt a fault-based standard for wildfire liability. A fault-based standard is essential to hold the responsible parties accountable for wildfires while protecting the safe drinking water our communities need, and the fire protection we count on. The current strict liability standard is unsustainable and places drinking water, ratepayers, and taxpayers at risk. We encourage the Legislature and Administration to heed the Commission's recommendations because public water suppliers, workers, and water ratepayers cannot continue to bear the cost of damages for wildfires they did not start."