Orange County Water District Receives Environmental Education Award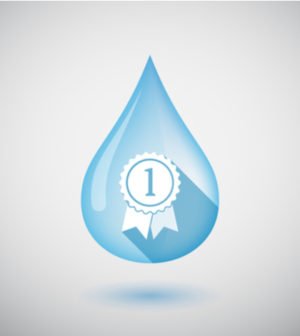 The Orange County Water District (OCWD) recently received the 2018 Stephen J. Klaine Environmental Education Award from the Society of Environmental Toxicology and Chemistry (SETAC) at the society's 39th annual meeting in Sacramento. The award recognizes an individual, group or organization for significant contributions to environmental education. Formerly known as the SETAC/Menzie Environmental Education, the Stephen J. Klaine Environmental Education Award was presented to OCWD for its environmental educational programs.
OCWD has developed a robust slate of programs for students from grade school through university, professionals in the water industry, civic leaders, and for the general public. The district dedicated to the creation, promotion and management of water education and conservation programs throughout Orange County.
"We are deeply honored to be recognized for our contributions to the environment from such a prestigious group," stated OCWD President Denis Bilodeau. "Orange County Water District's educational programs aim to engage our audiences, young and old, in a greater dialogue about water to benefit the planet."
Annually, more than 7,000 grade school students participate each year in the Children's Water Education Festival for third, fourth and fifth graders. These young students have the opportunity to study water and the environment through hands-on educational activities presented by OCWD, the Disneyland Resort, National Water Research Institute, and the OCWD Groundwater Guardian Team. Topics include biology, chemistry, natural habitats, recycling, water resources, watersheds, and wildlife at this unique event taught by a team of 60 leading experts in their fields.
Also for young learners, OCWD has made available a downloadable game, the OC Water Hero, designed to make water conservation fun while helping children gain knowledge and develop effective water-use efficiency habits that will hopefully last a lifetime. The game can be found at: https://www.ocwd.com/learning-center/oc-water-hero/.
Additionally, OCWD along with the Disneyland Resort and wholesale water provider Municipal Water District of Orange County, annually hosts the O.C. Water Summit for individuals, business, and community and civic leaders. The summit teaches the origins of the region's water, and provides information about water supply crises and water quality challenges and possible solutions. Topics range from taxing California's water, state and local control to protect water quality, unintended consequences of water-use mandates, and the unique legal issues brought on by conservation mandates.
Thus far in 2018, the water district has conducted nearly 200 onsite presentations and tours of district's facilities. OCWD's interactive, museum-like H2O Learning Center is part of the onsite tour. The center was developed and opened in August 2016 to educate and inform visitors about water quality and OCWD's international and local leadership. The district has also provided some 150 offsite presentations to community leaders and groups.
In 2017, the district and the Orange County Sanitation District were the first to bottle advanced purified water in the Western Hemisphere. The two water districts have taken Groundwater Replenishment System water on a bottled water tour – from San Diego to Sacramento to educate audiences about the reliability and quality of this new source of water allowing those individuals unable to visit the plant to taste this highly recycled water for themselves and get over the "yuck" factor.
The "yuck" factor has been a major reason why advanced purified water projects have never gone beyond the drawing board, yet these projects could be the most impactful in supplying California with ample drinking water in the future. OCWD is committed to the purity, reliability and cost-efficiency of the water it provides—including reused water.
OCWD's environmental outreach and education programs is designed to draw individuals' and families' attention to state and local water needs and crises, teach them useful and simple ways to reduce water consumption and have them make life-long commitments to conserving water while respecting this natural resource. The district continues to shares its water reuse technology with other cities, states and nations in a spirit of collaboration and humanitarian effort and, advance current water knowledge.