Cucamonga Valley Water District to Provide Temporary Jobs to Developmentally Disabled Adults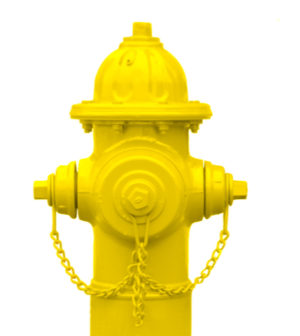 Cucamonga Valley Water District (CVWD) has initiated a first-time partnership with Montclair-based OPARC, a non-profit agency that provides training and meaningful employment opportunities for adults with disabilities in Southern California. Three OPARC clients will be painting fire hydrants throughout the local community benefiting both the district and local residents and businesses.
"We are grateful to OPARC for their partnership on such an important program for our community," commented CVWD Board President James V. Curatalo Jr. "OPARC clients will be helping the District through maintenance of fire hydrants while at the same time gaining important work experience that could benefit them in their future. By enabling participants to support the community, the District upholds our mission to facilitate teamwork and service as a partner in this community."
The CVWD-OPARC pilot program will have one OPARC job coach supervising the three clients throughout the six-month program. The clients will have the opportunity to make a living wage while learning about the projects and functions of the district. CVWD provides water and wastewater service to 190,000 customers within the city of Rancho Cucamonga, portions of Fontana, Ontario, and Upland, and some unincorporated areas of San Bernardino County.
OPARC was founded in 1950 (originally known as the Ontario-Pomona Association of Retarded Citizens) and is one of the largest organizations providing day program services to qualifying adults in the Inland Empire and San Gabriel/Pomona valleys. Currently, OPARC serves more than 800 developmentally disabled adults in Southern California and has been successful in finding jobs for participants while ensuring success through ongoing training, guidance and supervision. OPARC is known in its field for remarkable success in finding jobs for participants and ensuring success through ongoing training, guidance, and supervision.