Installation of San Diego's Advanced Water Metering Infrastructure Beset with Problems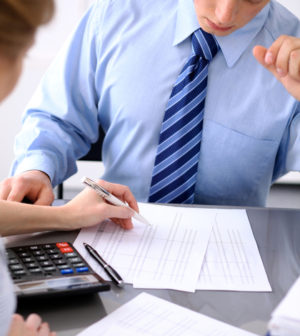 An audit of the city of San Diego's Public Utilities Department (PUD) and its installation of Advanced Metering Infrastructure (AMI) has revealed a project beset with problems since 2015. In 2012 the city's (PUD) entered into a contract with a vendor to complete an AMI pilot project covering approximately 11,000 customer accounts. Following the completion of the AMI pilot in 2015, the PUD was to begin a city-wide AMI implementation for the approximately 270,00 remaining metered water connections.
During separate audits of the PUD's water billing and water meter cover replacement projects the interim city auditor and his team identified risks related to the timely completion of the city's AMI implementation. The results of the AMI audit have resulted in the city's plan to hire a third-party company to take charge and complete the city's conversion to smart water meters.
AMI is a wireless technology that allows water utilities to monitor customer consumption remotely, versus relying on periodic in-person reading of water meters by utility staff. The wireless technology offers several benefits to both water utilities and their customers: alleviating human error in meter readings; automatically detecting leaks; and, allowing customers to monitor their own hourly water consumption, which allows customers to be actively involved in their own water usage including water conservation.
In the course of the audit of San Diego's PUD AMI the audit team found that significant management deficiencies, staffing issues and implementation of a new work order tracking system (Enterprise Asset Management or EAM) all contributed to delays in implementing AMI Citywide. Although the Auditor acknowledged that AMI implementation is a complex undertaking affecting many different business areas of PUD the process should include careful planning, budgeting, and project management for successful implementation and to avoid costly changes later in the process.
Specifically, the AMI implementation audit identified that the project lacked:
a designated executive sponsor, a project manager with sufficient authority, and an executive steering committee to coordinate the AMI implementation effort;
a deployment plan; and
the project budget and timeline were not based on realistic assumptions
The project was originally scheduled to be completed by December 2017, but was suspended by PUD in July 2018 while PUD re-evaluated its options for conducting the implementation. Only six percent of PUD customers had their meters read remotely via AMI at that time.
The audit also found staffing levels and productivity issues in the meter replacement group. The AMI meter replacement group had an average vacancy rate of 22 percent from FY 2016 to FY 2019 and that same had an average annual turnover rate of 44 percent between FY 2016 and FY 2019. Additionally, the PUD's Water Systems Technicians' pay was found to be 30 percent below the median of 15 benchmark cities in 2015 and has not been adjusted since that time.
Although the audit praised the PUD's very recent efforts to rectify some of the many issues identified in the audit, the city has opted is now looking for an outside company to complete the conversion of the remaining customer water meters from manual-read to wireless. The AMI implementation is now some $16 million over budget.
San Diego Mayor Kevin L. Faulconer said in a July 11 statement to NBC TV Channel 7 San Diego that, "I asked for this independent review to determine how we can better serve our customers and ensure the accuracy of their water bills. The audit recommendations show there is significant room for improvement and I've directed staff to fully implement those changes in addition to dozens of other operational reforms made over the past year to improve customer service in the water department."
As for hiring a third-party to take over the city's conversion to advanced water metering, Senior Director of Communications Craig Gustafson confirmed the city's plan saying the city "fully intends to identify and select, through a proposal process, a third party to install and deploy smart meters across the city."