Rebates remain available for turf removal, replacement with low water landscapes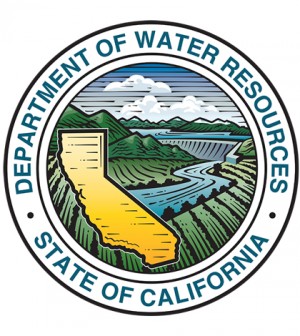 ~ Do not start your project before receiving your reservation approval ~
Rebates are still available through the Department of Water Resources (DWR) for turf removal and replacement with low water landscapes at California single-family residences in support of the state's drought response.
On April 1, 2015, Gov. Jerry Brown issued an Executive Order that directed the implementation of specific actions to reduce potable water use in urban areas. As part of the executive order a declaration specified that 50 million square feet of turf be replaced with drought-tolerant landscapes. The declaration was to be accomplished by local water agency programs and a complementing statewide residential turf rebate program implemented by DWR.
Outdoor landscaping is the single largest use of water in the typical California home. In most yards, grass consumes the most water; reducing or eliminating how much grass we have in our yards can make a significant impact on the state's water use. The ongoing drought reinforces the importance of using water more wisely, especially within our homes and yards.
The $24 million turf removal program budget is expected to support the conversion of more than 10 million square feet of turf, or approximately 20 percent of the statewide goal of 50 million square feet of turf. Up to $2 per square foot of removed and replaced turf will be rebated per eligible household. The total rebated amount, including any rebates the homeowner has already applied for from another agency, can't exceed a total of $2 per square foot.
However, DWR cautions homeowners to not start their turf removal project before receiving your reservation approval (by email or postal delivery depending on how you submit your application.) A reservation approval is confirmation that funding has been set aside for your project. If the project is completed in accordance with the program requirements, applicants will be eligible to claim the reserved funding.
The rebate process consists of two on-line application parts.
Part 1 – Submit the application to determine if you qualify for a reservation.
This portion will require you take five 'before' pictures of your yard showing the area where lawn will be removed.  You will also need to measure the area of the turf you are removing. It is important that you measure your project area(s) accurately. Once your project start has been approved, your rebate amount cannot be increased from the amount reserved. Take a photo of ora scanned copy of your recent water or energy bill (if you are on a domestic well) for the property for proof of service within the designated area.
Receive your reservation approval to begin the conversion project.
Your Turf Reservation Application will be reviewed within two weeks. You will receive an e-mail if you applied on-line or a letter if you applied via regular mail.
Start and complete your re-landscaping project per the program guidelines.
Once you have received your Reservation Approval/Acceptance Notice, you may begin work on your turf removal project. You have 120 days from the Reservation Acceptance date to complete your project and submit Part 2.
Part 2 – Complete the rebate application for review.
After completing your project, you are ready to request your rebate. Complete the Part 2 Application and submit five pictures of the completed project.
Receive your rebate approval notice.
Your Part 2 rebate application will be reviewed and you will receive an email or letter with the results in approximately two weeks.
Receive your rebate check!
After receiving your approval notice, you will receive your rebate in eight to ten weeks.
All forms and additional details on the DWR turf removal and replacement project are available at:  www.saveourwaterrebates.com