$85.8 Million in Grants announced by DWR for Groundwater Sustainability Projects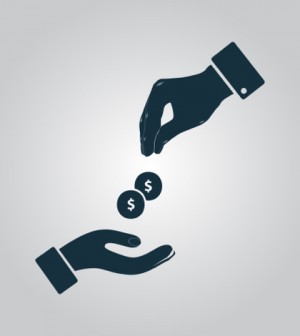 Earlier this week the California Department of Water Resources (DWR) announced they had awarded $85.8 million in grants for groundwater sustainability projects that directly benefit severely disadvantaged communities and aid in the development of Groundwater Sustainability Plans (GSPs) by local agencies. Of the $85.8 million awarded $16.2 million will support groundwater sustainability planning and management benefiting severely disadvantaged communities while $69.6 million will support GSP development by groundwater sustainability agencies. Of the $69.6 million, $3.4 million is being tentatively awarded to three applicants that submitted an alternative plan to DWR in 2017. If the alternative plans are subsequently approved by DWR, the tentative awards would be withdrawn since applicants with approved alternative plans are ineligible for this funding.
These competitive grants are funded by Proposition 1 — the Water Quality, Supply, and Infrastructure Improvement Act – which was passed by California voters in 2014. The funds support the goals of the landmark 2014 Sustainable Groundwater Management Act (SGMA), which requires local agencies to sustainably manage the state's groundwater basins.
The largest single amount granted by DWR's recent decision was $ 3,000,000 to the County of San Diego for their Groundwater Sustainability Plan Development. The smallest grant amount awarded by DWR was to the Arroyo Santa Rosa Basin Groundwater Sustainability Agency for the agency's sustainability plan.
The Asian Business Institute Resource Center, a non-profit agency based in Fresno, was initially awarded $400,000 for their Southeast Asian Groundwater and Sustainability Advocacy and Outreach Program. However, the recommended funding is less than their originally requested amount due to recalculation of Direct Project Administration (DPA) costs.
"Sustainable management of our groundwater basins is a critical element of making our communities more resilient in the face of climate change and drought," said DWR Director Karla Nemeth. "These funds direct critically needed resources to disadvantaged communities and newly formed groundwater sustainability agencies so that they may address regional water supply challenges now and in the future."
The funding provides a means for local communities to create long-term sustainable groundwater management plans that will help protect basins and their beneficial uses. Ultimately these plans are intended to facilitate basin-wide and regional sustainability. DWR will now begin working with the grant applicants to develop and execute the grant agreements.
Seventy-eight grant applications were received by DWR in response to the 2017 Sustainable Groundwater Planning (SGWP) grant solicitation with a total request of $86.4 million. The final awards are consistent with the draft recommendations, as announced on Feb. 6, 2018.
The full list of awards and submitted applications can be found at: https://www.water.ca.gov/-/media/DWR-Website/Web-Pages/Work-With-Us/Grants-And-Loans/Sustainable-Groundwater/Files/Prop1_SGWP_FINAL_Awards_Table.pdf?la=en&hash=D27AFBAB023F5DE2971AEEFC1104A5AD6ED7EF32.