Big Bear Lake striving to meet conservation goals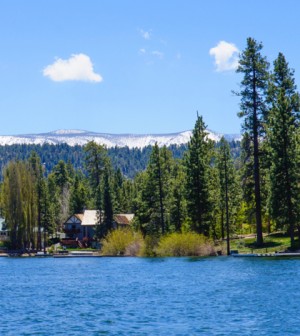 When Governor Jerry Brown issued his mandatory water cutbacks, Big Bear Lake was meeting the implemented numbers. However, as time has gone on, the mountain community's conservation number has plummeted.
In order to meet their 16 percent reduction, Big Bear Lake's Department of Water and Power has launched a new campaign focusing on urging residents to continue conserving. The move comes after the utility agency received a notice from the State Water Resources Control Board saying the mountain town was in danger of seeing steep fines for failing to meet their water conservation goal.
"Basically at this point we have to conserve more than 18 percent every month for the next three months in order to meet our target," Sierra Orr, water conservation and public information specialist for the DWP told the Big Bear Grizzly. "We have to go above and beyond, which we hope we can do because those months were high in 2013."
The agency is encouraging consumers to make the following changes:
Avoiding outdoor watering 48 hours after rainfall.
Outdoor irrigation must be winterized by April 1.
Immediately repair water leaks.
Scrape food off dishes instead of rinsing them.
Take shorter showers, presumably 5 minutes or less.
Upgrading to WaterSense appliances, such as toilets and faucets.