Collaboration for Balboa Park water-use efficiency upgrades to save both water and energy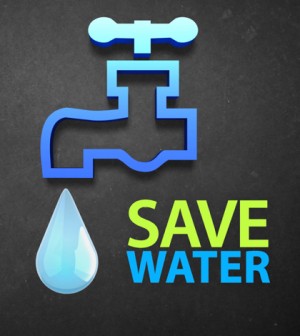 A collaborative project between the San Diego County Water Authority and San Diego Gas & Electric® (SDG&E) and the Balboa Park Cultural Partnership, is aiming to reduce both water use and energy consumption at Balboa Park. The three partners have funded the installation of 365 high-efficiency water fixtures such as toilets, urinals and flow-control devices on faucets throughout nine historic park buildings.
"We are committed to making the Park a showcase for resource efficiency, just as it is for culture, history and the arts," said Jessica Travis, director of sustainability and community relations at the Balboa Park Cultural Partnership. "We aim to inspire millions of Park visitors from across the region and around the world to make changes that save both water and energy."
The water savings resulting from the project are estimated to be 2.4 million gallons a year. This is a water savings equivalent to 3.6 Olympic-sized swimming pools each year, or roughly the amount used annually by 15 typical Southern California families of four. Whereas most of the water savings will be achieved in restrooms, where water use is anticipated to be cut by more than half, the resulting energy savings will come from minimizing the need to collect, transport and treat the conserved water.
The retrofits were completed in mid-July and build on a long-running partnership between the Water Authority and SDG&E to invest in projects and programs that provide dual water and energy savings. In addition, SDG&E has been working with Balboa Park for the past decade to advance energy management.
"As part of our efforts to become the cleanest, safest, and most reliable energy company in America, we are proud to work with Balboa Park institutions to demonstrate how to conserve water and energy at the same time," said Michael Schneider, SDG&E's vice president of operations support and chief environmental officer. "What Balboa Park has accomplished can be readily replicated at homes and businesses, so we encourage everyone to check out the resources available on sdge.com to see how they can save energy and money."
New park building signage has been installed promoting water-use efficiency to the park's 14 million annual visitors.  Balboa Park completed similar projects in 2014 and 2015 as it certified 10 Park buildings under the U.S. Green Building Council's LEED® (Leadership in Energy and Environmental Design) program.
Funding for the approximately $166,000 project included $50,000 from the Water Authority to pay for the fixtures and signage. Rebates from the SoCal WaterSmart program, run by the Metropolitan Water District of Southern California, totaled $16,500 and provided additional fixtures. SDG&E funded project administration and the labor to install the fixtures while the Balboa Park Cultural Partnership managed the project.
"This effort underscores the strong ethic in San Diego County to make the most of our limited natural resources regardless of the weather," said Mark Muir, chair of the Water Authority's Board of Directors. "It's rewarding to see leading institutions such as Balboa Park embrace and promote the next generation of water savings."