Districts Partner to Launch New Regional Recycled Water Program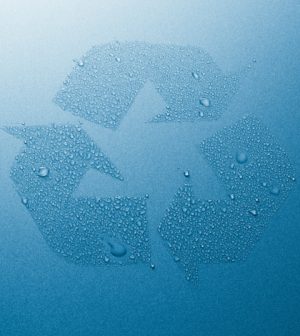 Earlier this week the Metropolitan Water District of Southern California (MWD) and the Sanitation Districts of Los Angeles County launched a water recycling program that could help refill groundwater basins across Southern California and provide water to more than 300,000 homes.
The agencies broke ground on a demonstration advanced purification facility that would generate information needed for the potential future construction of a full-scale recycled water plant.
The Sanitation Districts' Joint Water Pollution Control Plant in Carson currently treats and cleans wastewater discharged from homes and businesses. Under this potential new recycled water program, MWD would purify treated wastewater through various advanced processes to produce a safe, high-quality water source that could help replenish groundwater basins in Los Angeles and Orange counties.
MWD will also test the use of membrane bioreactors to significantly increase efficiency in water recycling. The demonstration plant will help refine the treatment process and assist in securing regulatory approval for a full-scale plant.
"This is an exciting new chapter for Metropolitan," board Chairman Randy Record said. "We have long supported recycled water projects on a smaller scale, but this is the first time we've embarked on a region-wide project with the potential to become the nation's largest water recycling plant."
The project marks MWD's latest large-scale investment to diversify the region's water supplies. The agency has invested about half a billion dollars in conservation and local water projects, while at the same time working to improve the reliability of imported water supplies from the Colorado River and Northern California, through projects such as California WaterFix.
"We are seizing the best, most cost-effective, most efficient opportunities to develop and shore-up each of our supplies. Like turf removal and California WaterFix, this recycled water plant is another one of those opportunities," Record said. "Recycled water will provide us a reliable, drought-proof, climate-resilient, local supply."
The 500,000-gallon-per-day, $17 million demonstration facility will take about a year to build and then operate for at least a year to produce data for a potential full-scale plant.
The full-scale program, as planned, would produce up to 150 million gallons per day. The purified water would then be pumped from Carson through a new pipeline network to four groundwater basins in Los Angeles and Orange counties, allowing for additional percolation into the ground and aquifer storage. Those basins, which provide water for 7.2 million people, are currently recharged with imported water, rain and, in some cases, recycled water.