Five Southern California Partners Work to Reopen Louis Rubidoux Nature Center, Sunnyslope Creek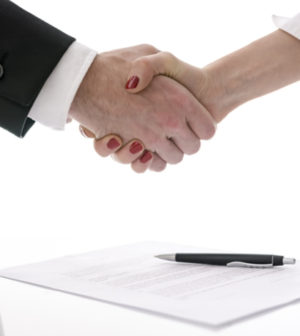 The Louis Rubidoux Nature Center Consortium, representing five local stakeholders in three Southern California counties, have jointly committed to renovating and reopening the Louis Rubidoux Nature Center (LRNR) and Sunnyslope Creek, a degraded tributary to the Santa Ana River.
The Consortium's partners — the Inland Empire Resource Conservation District (IERCD), the San Bernardino Valley Municipal Water District (SBVMWD), the Orange County Water District (OCWD), community farming non-profit Huerta del Valle (HdV), and Sunshine Haven Wildlife Rehabilitation (SHWR), a non-profit entity that rehabilitates injured wild animals — joined forces on a proposal for management of the site as well as the renovation and reopening of the 40-acre open space and 4,500 square foot building that is owned by the Riverside County Regional Park and Open-Space District (Park District). Sunnyslope Creek is immediately adjacent to the 40-acre property.
The Creek restoration will be completed by San Bernardino Valley MWD on behalf of the Upper Santa Ana River Habitat Conservation Plan (HCP). The HCP is a regional conservation effort undertaken by eleven water resource agencies of the Santa Ana River.  The HCP partners with the U.S. Fish and Wildlife Service, the California Department of Fish and Wildlife, and several other government agencies and stakeholder organizations.  HCP's intent is to enable participating water resource agencies to continue to provide and maintain a secure source of water for the residents and businesses in the watershed, and to conserve and maintain natural rivers and streams that provide habitat for a diversity of unique and rare species in the watershed.
The natural bottom portions of the Sunnyslope Creek are in need of significant channel restoration, a trash management system at the storm channel outlet, water augmentation during the dry seasons, and reconstruction of the creek-side trail and bridges.  These improvements will provide a safe experience for the public and educational groups to learn about the important native habitat and species that are reliant upon the functional ecosystem of the Santa Ana River.
"The opportunity to get involved in the Louis Rubidoux Nature Center project is one that aligns closely with what Valley District (SBVMWD) is working to accomplish through the Habitat Conservation Plan," commented Valley District Board President T. Milford Harrison.  "Creating new open spaces, trails, and educational opportunities coupled with the environmental enhancements along the rivers and streams make this project one that Valley District is proud to be a part of."
SBVMWD, in cooperation with the OCWD, will serve as lead for the proposed tributary and habitat restoration work on Sunnyslope Creek on behalf of HCP.  Based on similar restoration designs of nearby creeks, the anticipated cost for the restoration of Sunnyslope Creek will be approximately $2 million.  The HCP partners will share in the costs related to this restoration work.