In partnership with UC Davis, Moulton Niguel WD tests new ways to optimize energy, save money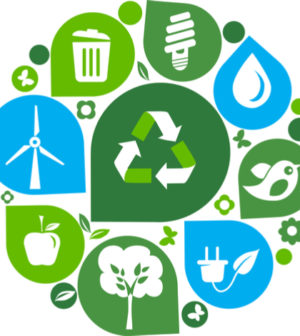 Laguna Niguel-based Moulton Niguel Water District (MNWD) is partnering with University of California Davis' Center for Water and Energy Efficiency (CWEE) to investigate news ways to save money and reduce energy consumption while continuing to meet the water needs of its 170,000 customers. The three-and-a-half-year project will allow MNWD's staff to work with the University's world- renowned engineers and scientists for the pilot project which could become a statewide model for meeting California's ambitious greenhouse gas reduction goals.
Funded by a grant from the California Energy Commission, the $3.1 million project seeks to develop an energy management system that adapts to changing energy demands and differing energy rate structures for MNWD's potable and recycled water systems using real-time energy analytics. Although MNWD has a very sophisticated energy management system, the joint project with UC Davis is simple: the water district will pump more water when energy rates are lower and, conversely, when rates rise MNWD will cut back on its power utilization.
CWEE scientists and engineers will combine water system hydraulic modeling with a software platform to create a demand management system to reduce Moulton Niguel's energy consumption. The project anticipates receiving additional support from Helio Energy Solutions and Southern California Edison.
"At Moulton Niguel, we're constantly identifying new ways to save our ratepayers money and reduce our carbon footprint," explains Joone Lopez, general manager at Moulton Niguel Water District. "The energy experts at CWEE are brilliant at finding new ways to be more efficient. With their help, we hope to be the model for the entire state."
Last month, Governor Jerry Brown signed legislation requiring the state to reduce its greenhouse gas emissions to 40% below 1990 levels by 2030. Some 20 percent of the state's electricity and in excess of 30 percent of its natural gas goes to power the water system – from pumping it for delivery to disposition of wastewater. Water utilities could be a substantial contributor in reaching the state's emissions reduction goals.
"If adopted widely by urban water systems in California, the reduced strain on the grid during peak hours could be reduced significantly, leading to more reliable electricity at lower costs to consumers," said Frank Loge, faculty director of CWEE, professor of Civil and Environmental Engineering and principal investigator on the grant.
While the joint, pilot project is underway, MNWD remains committed that its customers' high-quality potable water needs are ensured. Currently, the district spends roughly $2 million annually to generate water for its South Orange County customers. If the pilot program is successful, it could aid in balancing the state's electrical grid's sporadic dissemination of renewable energy as well as providing considerable savings to ratepayers.