Rain Bird Gives Community Church and Preschool a Landscape Renovation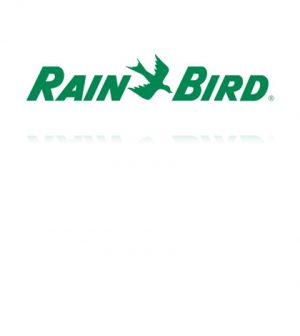 Outdoor water use estimated to be cut by more than 500,000 gallons per year
In celebration of Smart Irrigation Month, Rain Bird Corporation is unveiling the CLC Landscape Renovation Project, a charitable partnership that showcases irrigation products and smart watering practices from 25 Ways to Save, an initiative Rain Bird launched in 2015. Working alongside a coalition of partners and volunteers, a community church and preschool have been transformed into a model of water-efficiency and sustainable landscaping that will bring natural beauty and tremendous water savings to the community for years to come.
"Community Lutheran Church (CLC) and Saddleback Children's Center in Rancho Santa Margarita, CA had a 30-year-old landscape and outdated irrigation system that was using an average of 1.2 million gallons of water annually," said Alex Nathanson, Rain Bird's corporate marketing brand manager. "With California's recent severe drought, their water bills were continuing to climb, the landscape was suffering and runoff was damaging the parking lot and other hardscape."
In September of 2015, CLC turned to Santa Margarita Water District for help. A free commercial landscape irrigation survey provided by the Metropolitan Water District of Southern California revealed broken sprinkler heads, leaks, high water pressure and generally poor sprinkler coverage throughout the property. An outdated control system and the lack of any weather-sensing or rain shut-off devices further contributed to the irrigation system's overall inefficiency. Furthermore, the landscape consisted primarily of turf with substantial thatch build-up, making it difficult for water to reach the underlying soil and roots.
Peter Mowery, design director with C2 Collaborative Landscape Design, developed a detailed, professional landscape plan. Mountain States Wholesale Nursery and Apollo Wood Products stepped up with donations and discounts on beautiful native plants, trees and a mountain of mulch. A-G Sod Farms helped provide new water-efficient sod for the functional turf areas. Contractor George Alonzo and his crew at Advanced Patio & Landscape provided the project labor, taking advantage of the powerful tractor loader backhoe from Compact Power Equipment Rental to remove old plants and shrubs, dig holes for new trees, transport materials and improve the site grading. Within a few weeks, a beautiful, water-efficient landscape full of native plants and colorful flowers began to emerge.
Rain Bird donated all of the water-saving irrigation products needed to transform the old sprinkler system.