Cucamonga Valley Water District honors 2017 Water Scholar Program recipient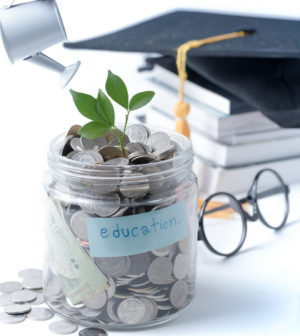 Rancho Cucamonga High School senior Lauren Hartogh has been honored by Cucamonga Valley Water District (CVWD) as the winner of the 2017 Water Education Water Awareness Committee (WEWAC) Water Scholar Program. Hartogh's essay, "From Africa to Abundance and Back Alive" was awarded a $1,000 scholarship to Pasadena City College where she plans to pursue a degree in Humanities beginning this fall.
Hartogh was joined by her parents at CVWD's April board meeting for the opportunity to be honored by the district's board of directors. Also in attendance was Rancho Cucamonga High School Principal Cary Willborn and Chris Hollister, Assistant Superintendent for the Chaffey Joint Union High School District.
Hartogh's essay read, in part, "Education and peace are all very important issues but without water, there is no life and without life there is no hope for humanity. We as the new generation must learn to worship water once again. In the essence to use water wisely and appreciate not only its use, but its beauty as well."
WEWAC offers the Water Scholar Program to high school students throughout the Inland Empire each year to promote water awareness and inspire students to think about what clean water means to them. This year, high school seniors within the WEWAC service area submitted essays. WEWAC is a consortium of water conservation and water education professionals in the Inland Empire. The consortium works collaboratively to promote water education and water awareness programs in southern California. The WEWAC includes the following agencies and cities: Cucamonga Valley Water District, Chino Basin Water Conservation District, Inland Empire Utilities Agency, Monte Vista Water District, Southern California Water Company, Three Valleys Municipal Water District and the cities of Chino, Chino Hills, La Verne, Ontario, Pomona and Upland.
In awarding Hartogh with the Water Scholar Program honors James V. Curatalo, Jr., CVWD Board President said, "On behalf of the Board of Directors, I want to congratulate you for this great accomplishment. With students as passionate as you, we have hope and confidence in the next generation of stewards to value our precious resource of water. We wish you much success in your future education."
CVWD Board Director Kathleen Tiegs, who also serves as the president of the Association of California Water Agencies (ACWA), was so impressed with Ms. Hartogh's work that she requested her permission to read her essay at the opening session of the ACWA Spring Conference to be held in Monterey beginning Tuesday, May 5 through Friday, May 12. "The ACWA members need to hear about young people like you, and the perspective you have on water," commented Director Tiegs.