Fourteen CA Cities Water Agencies Received BOR Funding for Water Efficiency and Reliability Projects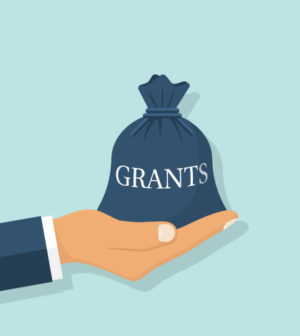 Sixty-three projects throughout the western United States have been selected to share in $4.1 million from the Bureau of Reclamation (BOR) for small-scale water efficiency and reliability grants. Small-Scale Water Efficiency Projects are part of Reclamation's WaterSMART Program. Through WaterSMART, Reclamation works cooperatively with states, tribes, and local entities as they plan and implement actions to increase water supply reliability through investments to modernize existing infrastructure.
Under this funding opportunity, applicants can request up to $75,000 in Reclamation funding and must contribute a non-federal cost-share of at least 50 percent of total project costs. Of the 63 cities and water agencies chosen to receive the most recent of Reclamation WaterSMART Program grants, 14 are located throughout California. Of the California 14 all but two will be receiving the maximum $75,000 grant.
The Imperial Irrigation District will purchase new irrigation flow measurement equipment to upgrade outdated equipment with its Reclamation grant of $62,175. The new Flow Measurement Equipment will work with the district's current metering program to provide flow verification, leading to more efficient water management. The project is expected to cost a total of $125,175.
Located in central California, Reclamation District (RD) 787's Meter and SCADA System Expansion Project has a total project cost of $58,798 and will use its Reclamation grant of $29,399 toward installing water meters on two Sacramento River pumps and expanding its existing Supervisory Control and Data Acquisition (SCADA) system. The project will all RD 787 to more accurately monitor water usage both onsite and remotely, as well as deliver water more efficiently.
Two Bard Water District (BWD) projects are receiving the maximum $75,000 grant from Reclamation. BWD is located near the California-Arizona border in Imperial county. The two projects both pertain to the Conveyance Improvement: Acoma Lateral Concrete Lining Project. Project 1 will line 2,125 feet of the earthen Acoma Lateral with concrete and will culminate in the lining of the southeastern portion of the lateral. The project, a collaboration with the Quechan Indian Tribe, will conserve water and help to avoid reductions during times of drought.
The second Conveyance Improvement: Acoma Lateral Concrete Lining project will line the 2,125 feet of the northwest portion of the earthen Acoma Lateral with concrete, also in collaboration with the Quechan Indian Tribe.
Other cities and water agencies set to receive $75,000 Reclamation grants in the Golden State are:
Central California Irrigation District's Pipeline Upgrade Project, in the San Joaquin Valley is expected to cost $199,000 and will replace 800 linear feet of unreinforced cast-in-place concrete pipe with new rubber gasket reinforced concrete pipe. This will reduce overall irrigation demand due a reduction in seepage loss.
The city of Big Bear Lake's Department of Water and Power will modernize its existing infrastructure by installing new variable frequency drive units and telemetry components on three pumping plant controls, and by installing a Supervisory Control and Data Acquisition (SCADA) system. The Water System Facilities Automation Project, Phase III will cost $156,185 but will improve the city's water management capabilities.
The city of Hesperia, located in San Bernardino County, will be spending $200,000 to remove 5.4 miles of steel water lines from service by connecting residential water services to new, already installed, polyvinyl chloride pipelines. The Water Service Relocation Program, Phase I will reduce water losses from existing pipes and improve water quality.
The City of Pasadena Water and Power Department, will reduce water use for residential irrigation and reduce runoff with a Spray-to-Drip Residential Irrigation Improvement Program. The $150,015 program will convert residential landscape irrigation systems from spray systems to more efficient drip irrigation systems for 600 residential customers.
San Bernardino County's Helendale Community Services District is investing $198,243 in its Advanced Metering Infrastructure Smart Meter Installation Program, Phase II. Plans call for the replacement of its existing water metering system with new smart meters and advanced metering infrastructure radios. This second phase of the project will modernize equipment in the district's service area. The improved water use data will help the district with future water planning efforts and will decrease water losses and improve the overall reliability of the water supply. This project will help bring the district into compliance with its Conservation Ordinance, which calls for a 25 percent water use reduction compared to 2013 usage.
The Lower Tule River Irrigation District, located in central California, will install 25 Area-Velocity Flow Meters equipped with digital encoders and radio transmitters. This $175,975 Recharge Basin Metering System will allow the district to more closely and efficiently monitor flows into groundwater recharge basins.
The Palmdale Water District's Landscape Water Use Efficiency Project, Phase II, will provide incentives for residential customers to replace approximately 92,000 square feet of turf with water-efficient landscaping. Located north of Los Angeles, the district's $150,000 project will increase water use efficiency in an area with limited supplies.
The Rancho California Water District, headquartered in Temecula in Riverside County, will spend $165,479 to install 16 new electromagnetic water meters to replace existing propeller-driven meters. The new meters will improve the district's leak detection ability thereby reducing water losses.
The South Tahoe Public Utility District Pressure Reducing Valve SCADA Improvements Project will spend $248,788 to upgrade its water delivery system by installing a pressure reducing valve (PRV) station to collect flow and pressure data. The new system will operate in conjunction with all PRV stations in the district's system and will address water delivery deficiencies and improve system reliability for current and future water demand.
Located in central California, the Tuolumne Utilities District, Raw Water Flow Measurement Project will cost $184,306 to purchase and install flow meters and gate valves on 150 currently unmetered raw water turnouts from their open ditch system. This will result in improved water usage data, enabling the district to better manage water supplies.
"This WaterSMART program improves water conservation and reliability for communities throughout the West," said Reclamation Commissioner Brenda Burman. "This cost-shared funding is providing an opportunity for these water providers and tribes to invest in using their water more efficiently." Projects in Arizona, Colorado, Idaho, Kansas, Montana, Nebraska, New Mexico, Oklahoma, Oregon, Texas, Utah and Washington will also be receiving WaterSMART funding.