Los Angeles sewage spill closes Long Beach and Seal Beach
By
admin
on July 21, 2016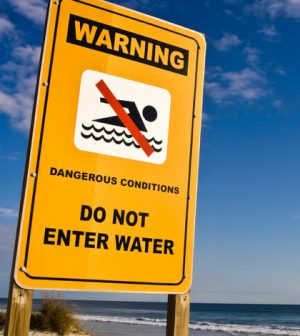 Some 2.4 million gallons of sewage has flowed into the Los Angeles River, beginning Monday afternoon, due to a broken pipe in downtown Los Angeles effectively closing both Long Beach and Seal Beach. Officials are hopefully they will be able to reopen both beaches on Thursday.
Originally a sewage line began leaking on Monday afternoon and was stopped later that night. However, the sewer line at Mission Road and Sixth Street in Boyle Heights cracked a second time on Tuesday as repairs were in process due to the collapse of the top of a five-foot sewer line. Initially it was estimated that approximately 108,000 gallons of sewage escaped; ultimately more than two million gallons of debris escaped. About 750 gallons of the untreated waste was captured — through the use of pumps — before it entered the Los Angeles River.
Although Los Angeles Sanitation Bureau (LASB) officials are uncertain what caused the sewer line to break, the line was built in the late 1920s.
"This happening is just a part of the maintenance system," said Adel Hagekhalil, assistant director of LASB. "Something grows old, you have to repair it or replace it."
Hagekhalil also indicated that the streets would be disinfected in the Boyle Heights area where sewage could be seen running down the streets.
Additionally, the ruptured sewage line sent the debris into the Los Angeles River, a 51-mile waterway that winds through Los Angeles County terminating in Long Beach. Potentially 20 miles of the river was impacted as well as the water splashing onto the beaches. The untreated sewage posed health concerns and a foul odor.
The decision to close Long Beach's shores came from Dr. Mauro Torno, acting health officer for Long Beach. A section of Seal Beach also closed from the San Gabriel River Mouth to Anaheim Bay by order of the Orange County Health Care Agency. People who might come in contact with the water could suffer eye, ear or throat infections.
Although the beaches have been closed some people have continued to enjoy the sand according to the Orange County Register. Lifeguards were letting people know that the sand was fine so long as they didn't enter the water.
"We have our lifeguards out there notifying people that they can't get in the water," said Chris Pierce, a marine safety lieutenant in Seal Beach. "Some people have chosen to stay and others have gone elsewhere. We still have quite a few people out there enjoying the beach."
According to Nelson Kerr, manager of Long Beach's Bureau of Environmental Health, "It's a lot of sewage to consider. This is a fairly large spill."
Officials in Long Beach will be testing samples of ocean water for the next several days to decide when the beaches were safe or whether the water was still dangerous for water recreation. At minimum two successive days of clean water is required before the beaches can reopen.
Officials are hopefully that Long Beach could reopen on Thursday; Seal Beach is optimistic they will also be able to reopen on Thursday.