Mesa Water District restructures finances to save $8.96 million over the next 10 years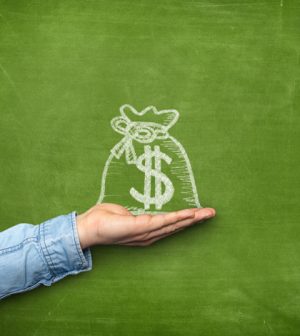 Customers of Orange County's Mesa Water District can rest easy regarding the water district's financial status and the recent restructuring of the district's debt. An estimated $8.96 million in cost savings for the district is anticipated over the next ten years due to recent financial steps taken by the public agency.
The district has completely refinanced its debt and has secured an additional $13 million for its for its capital improvement program (CIP), at an interest rate of 1.635 percent.  The savings on the refinancing is anticipated to be $179,000 per year, or $1.36 million in net present value. All debt will be paid off in 10 years.
Additionally, Mesa Water will eliminate its unfunded pension liability through the use of a pension trust, with projected cost savings of approximately $7.6 million at net present value. The Daily Pilot is reporting that the district will open a pension trust with a $1 million contribution followed by adding an additional one million monthly totaling $13 million by this time next year per Shannon Widor, the districts public affairs manager. The pension trust will allow funds to be deposited for a later transfer to the California Public Employees' Retirement System (CalPERS).
"Our strong financial performance and AAA credit rating allowed the District to obtain an incredibly low interest rate of 1.635 percent," said General Manager Paul E. Shoenberger. "This positions Mesa Water to efficiently manage its capital improvement priorities and ensure our customers continue enjoying safe, high-quality water," Shoenberger added.
The water district's CIP includes a 5-year plan for water system improvements, including automation of water wells, pipeline testing and rehabilitation. Additional projects include asset refurbishment and replacement.
Mesa Water District is an independent special district that provides water service to 110,000 residents in an 18-square-mile service area that includes most of the city of Costa Mesa, parts of Newport Beach, and John Wayne Airport. The district recently was assigned a AAA rating from both Fitch and Standard & Poor's ratings agencies, the highest credit rating that can be achieved by an organization. This has allowed the agency to capitalize on securing funding for its future capital improvements and to reliably and efficiently meet the water needs of its customers.