Nine Alternatives to Groundwater Sustainability Plans Approved by Department of Water Resources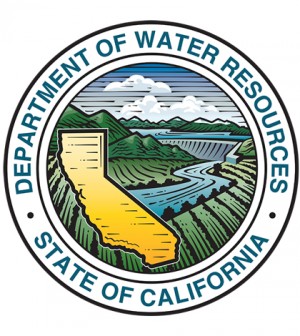 The state's Department of Water Resources (DWR) announced last week that after extensive review nine alternatives to groundwater sustainability plans (GSPs) have been approved and that these alternative plans meet the requirements of the Sustainable Groundwater Management Act (SGMA). The SGMA was signed into law in 2014 by then California Governor Jerry Brown. The law, a three-bill package, requires governments and water agencies of high and medium priority basins to halt overdraft and bring groundwater basins into balanced levels of pumping and recharge.
In order to achieve the mandated groundwater requirement, the medium- or high-priority ranked basins are required to develop GSPs or submit an alternative. However, the state allows alternatives to developing a GSP if an existing groundwater management plan demonstrates a reasonable expectation of achieving sustainability within 20 years. It may also be a basin adjudication with existing governance and oversight, or a 10-year analysis of basin conditions showing sustainable operations with no undesirable results such as subsidence, saltwater intrusion, or degraded water quality.
"It is clear that a number of local agencies have been addressing groundwater issues in their basins for many years," said DWR Director Karla Nemeth. "Their continued commitment to sustainably manage their basins will help protect California's groundwater reserves as the state confronts critical water challenges."
Two such alternative plans recently approved by DWR include the Coachella Valley Water Management Plan (CVWMP) and the Mission Creek/Garnet Hill Water Management Plan (MC/GHWMP).  The CVWMP was submitted collaboratively by Coachella Valley Water District (CVWD), Coachella Water Authority, Desert Water Agency (DWA), and Indio Water Authority for the Indio Subbasin. The MC/GHWMP was submitted by the collaboratively by CVWD, DWA, and Mission Springs Water District for the Mission Creek Subbasin.
Both management plans' leadership expressed their satisfaction with DWR's approval of their plans. "We are pleased that DWR recognizes that decades of local water resources planning meets SGMA requirements," said Steve Bigley, CVWD's director of environmental services.
Basins with approved alternatives are required to provide annual reports and five-year updates on their progress. Agencies submitting GSPs have the same reporting requirements.
For agencies whose alternative plans were disapproved by DWR, they have 30 days to informed DWR that they believe information in their original submittal was overlooked. DWR will evaluate agency responses and finalize the assessments within 60 days of receiving comments. If DWR's disapproval of the alternative is finalized, basins without a groundwater sustainability agency (GSA) are subject to extraction reporting requirements.
In areas where no GSA has been formed the State Water Board has the authority under SGMA to intervene. They intend to coordinate with affected county governments to support the immediate formation of GSAs in unmanaged basins.