Secretary Zinke Announces $94.3 Million for Parks, Outdoor Recreation; CA to receive $8,039,803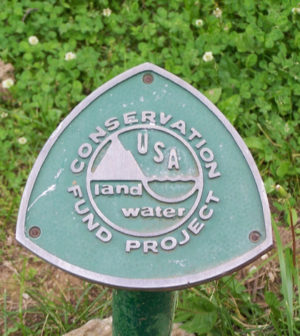 U.S. Interior Secretary Ryan Zinke has announced that funds from the Land and Water Conservation Fund (LWCF) will be distributed for outdoor recreation and conservation projects to the all 50 states, U.S. territories and the District of Columbia.  The funds, which originate from offshore oil and gas leasing, total $94.3 million.
The state of California is set to receive the largest single amount of any state. U.S. territories and the District of Columbia. California will receive $8,039,803.
Upon announcing the fund distribution Secretary Zinke said, "The Land and Water Conservation Fund state grant program has been a resounding success that makes physical investments in our communities," Secretary Zinke said. "From Detroit, Michigan, to Lake Tahoe, California, the program benefits citizens across the nation by helping state and local governments make infrastructure investments in urban, suburban, and rural parks. By advancing the Administration's offshore energy goals, we will be able to generate more revenue for the fund to improve conservation and recreation opportunities for generations to come."
Congress established the LWCF in 1965 ensure access to outdoor recreation resources for present and future generations. The funds are used by state and local governments to improve existing parks and other recreation areas in their local areas through projects to rehabilitation and upgrade various sites. Funds are also used to develop and expand parks, trail systems, and recreation opportunities.
"Having access to a local park is part of what makes a city a great place to live, work and play," said Clarence E. Anthony, CEO and executive director of the National League of Cities (NLC). "The Land and Water Conservation Fund plays an invaluable role in helping cities create and improve parks, open space and outdoor recreation opportunities. The fund also protects our wetlands, refuges and wildlife habitats and helps cities build stronger, healthier and more resilient communities."
More than $4.1 billion has been made available to state and local governments to fund more than 42,000 projects throughout the nation through the LWCF since its inception. Determination for the allocation of State and Local Assistance grant program (stateside) is based on an allocation formula set in the LWCF Act and the Gulf of Mexico Energy Security Act.
"As leading providers of parks and natural areas for outdoor recreation, counties welcome the Department of the Interior's investments in local communities through the Land and Water Conservation Fund," said Matthew Chase National Association of Counties executive director. "These matching grants help counties maintain open spaces that contribute to vibrant communities across the country."
For addition information on the National Park Service's Land and Water Conservation Fund, go to: www.nps.gov/lwcf.