State Water Boards Release Tenth Web-based Performance Report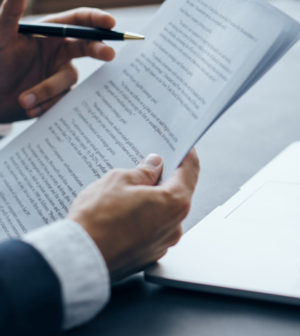 In an era of climate change, tightening water supplies, debates over habitat protection and the inevitable budgetary challenges, the recently released State Water Boards' 10th annual Performance Report is a plethora of data from fiscal year 2017-18. The recently released document, consisting of 160 report cards, represents the work of the State Water Board and each of the nine regional boards.
The Performance Report is the result of compiling and synthesizing massive amounts of data from fiscal year 2017-18, telling the ongoing story of water regulation throughout California and making the information readily accessible for public scrutiny and accountability. The reports have been created by teams of scientists, engineers and geologists at the State Water Board's Office of Information and Analysis. Months have been dedicated to wrangling data, crunching numbers and designing visuals that have resulted in a vivid, multi-dimensional picture of California's water for public consumption. It includes a new automated, open platform that incorporates digital storytelling.
The report assesses a range of performance-based management programs aimed at achieving water quality measurements and improvements over the previous 12 months. The companion Accomplishments Report is scheduled for release in early 2019. Together the two documents will show the progress the Water Boards are making to protect and allocate California's water resources.
The California State Water Resources Control Board has indicated that one example of data/storytelling synergy evolved throughout 2018 showing a marked increase of harmful algal blooms (HABs) outbreaks. HABs are known to kill fish, can be deadly to dogs and significantly sicken human beings that swim in waters with toxic algal blooms. It is imperative that the public receive timely and accurate warnings.
The HAB data collected by a Water Board team from routine sampling was turned into information readily available to the public – including signage at the infected sites warning the public of the dangers, online warnings that could be easily updated and quickly updated information for water-site personnel to share with the visiting public — that allowed recreational water users to make safe and informed decisions.
A sampling of Water Board staffers work throughout the state to produce the Performance Report includes overseeing more than 38,000 dischargers; processing about 500 individual permit actions; inspecting more than 7,500 facilities; completing 2,000-plus penalty and compliance actions and collecting more than $20 million in liabilities; and adopted plans to address more than 25 "listings" for polluted waterways.
The report will serve as a resource for water managers statewide, will assisted legislators and their staffers as well as governmental entities is researching various water topics and outcomes, and can be a resource for students in completing reports and various types of research.
To learn more and view the Performance Report, go to: https://www.waterboards.ca.gov/about_us/performance_report_1718/.