Three new directors seated on board of Metropolitan Water District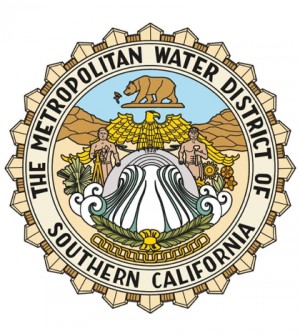 Metropolitan Water District seated three new board members last week – two from the Central Basin Municipal Water District and one from the city of Glendale. Bell Gardens City Councilmember Pedro Aceituno and real estate broker Phillip D. Hawkins will serve as Central Basin's representatives on Metropolitan's 38-member board, joining Glendale City Councilmember Zareh Sinanyan as the city's representative.
Aceituno is Bell Gardens longest-serving elected official having first been elected a councilman in 1999. A life-long Bell Gardens resident, Aceituno is the city's representative to the Sanitation Districts of Los Angeles County, Southeast Area Animal Control Authority, Southern California Association of Governments, Greater Los Angeles County Vector Control District, Eco-Rapid Transit and the Gateway Cities Council of Governments.
Aceituno was elected to the Central Basin board last November and represents Bell Gardens, Downey, Montebello, Pico Rivera, West Whittier-Los Nietos and unincorporated areas of Los Angeles County. He was recognized by Central Basin in 2007 for his work in making Bell Gardens the first city in the region to embrace a city-wide water conservation program. He helped transform the city into a "California Friendly City" model by integrating key water-saving measures at public parks and facilities. The project featured wireless water valves for all parks, medians and the city's golf course. The city and the water district also implemented a high-tech computerized irrigation system placing all valves on timers.
Hawkins, recently reelected to his fifth term on Central Basin's board, is the board's current president. He represents cities of Artesia, Bellflower, Cerritos, Hawaiian Gardens, Lakewood, Paramount and Signal Hill within his Central Basin district.
A Cerritos resident, Hawkins served in the California Assembly from 1994 to 1996 representing the 56th Assembly District. During his Assembly term, he was chairman of the Committee on Housing and Community Development and vice chair of the Committee on Budget, and served as a member of several other committees.
Hawkins, a real estate broker since 1977, has opened several businesses, including Realty World and Herbert Hawkins Realty, both in Bellflower as well as Century 21 in Norwalk and the Dean Company.
Sinanyan was elected to the City Council in April 2013 and served as mayor from April 2014 to April 2015. Born in formerly Soviet Armenia, Sinanyan was the founding chair of the Glendale Economic Development Corp., he currently serves as Glendale Housing Authority chair, secretary of the Burbank/ Glendale/Pasadena Airport Authority, and vice chair of the Eco-Rapid Transit Authority.
An attorney with his own Glendale law practice, Sinanyan earned his bachelor's degrees in political science and history at UCLA and his juris doctorate from the University of Southern California Law School. While in law school, Sinanyan interned for Justice Earl Johnson of the California Court of Appeal, where he helped draft appellate opinions for a number of cases ranging from criminal to civil matters. He also clerked and worked for the U.S. Securities and Exchange Commission's Enforcement Division.
Hawkins is returning to Metropolitan's board where he served from July 2014 to February 2015 and again from June 2003 to August 2009. He succeeds Robert Apodaca, who represented Central Basin since February 2013 and also from June 2003 to August 2009.
Aceituno replaces Leticia Vásquez-Wilson, who had served on the Metropolitan board since February 2015 and previously from February 2013 to July 2014. Sinanyan follows Laura Friedman, who had represented the city of Glendale since February 2009.