Water Foundation honors Stuart Krasner with the 2017 Dr. Pankaj Parekh Research Innovation Award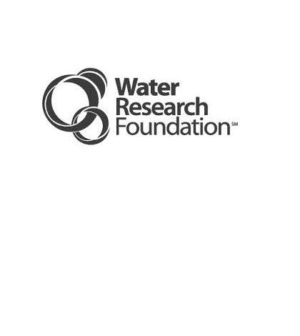 The Water Research Foundation (WRF) recently announced Stuart Krasner of the Metropolitan Water District of Southern California as the 2017 Dr. Pankaj Parekh Research Innovation Award honoree. For the past 40 years Krasner has been actively involved with WRF working on more than 22 different research projects as the Principal Investigator (PI) or co-PI.
Dr. Pankaj Parekh was a tireless advocate of water research and worked to ensure safe drinking water and public health for over 40 years. The Dr. Pankaj Parekh Research Innovation Award honors researchers and research teams who have made significant contributions to advancing the science of water through WRF-sponsored projects.
Krasner's research has focused on disinfection by-product (DBP) research, both in terms of the chemistry of formation as well as developing a better understanding of the impacts of DBPs on public health. His current research into the occurrence, formation, and control of emerging DBPs will undoubtedly play a role in the shaping of future regulatory development in the United States and abroad.
"Winning this award is a great honor. I worked with Pankaj so I hope to do justice to his name," said Krasner. "I appreciate the Water Research Foundation for the support they've given me, which has allowed me to do this kind of research."
In addition to presenting the Dr. Pankaj Parekh Research Innovation Award, the WRF presented two Outstanding Subscriber Awards for Applied Research to the City of Calgary and Tarrant Regional Water District (TRWD).
"A large part of the Water Research Foundation's success depends on partnerships with remarkable leaders in the water community, like those we honored today," said Rob Renner, chief executive officer of the Water Research Foundation. "Mr. Krasner and the professionals at the City of Calgary and TRWD have contributed so much to WRF's research efforts over many years. We are proud of their work and grateful for their achievements."
The WRF is a non-profit research cooperative that advances the science of water to protect public health and the environment. Governed by utilities, WRF delivers scientifically sound research solutions and knowledge to serve our subscribers and stakeholders in all areas of drinking water, wastewater, stormwater, and reuse. WRF has funded and managed more than 1,500 research studies from asset management to treatment, utility finance to resource management, conveyance systems to water quality.
Award nominations for WRF's awards are accepted from the organization's board of directors, subscribers, researchers, staff and other water partners. The WRF's Board of Directors' Awards Committee selects the annual recipients.