West Basin Municipal Water District Funds Surfrider Foundation's Teach and Test Program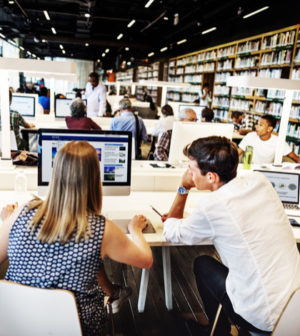 A $9,000 check was recently presented to the Surfrider Foundation South Bay Chapter by West Basin Municipal Water District (WBMWD) Division III Director Carol W. Kwan in support of the foundation's Teach and Test Program for high school students. This marks the 12th year that WBMWD has provide the annual finding for the program.
The program fosters environmental stewardship among high school students and creates community awareness about local water issues and also supports a community research project and job skills training program for the participating students. West Basin has sponsored the program since 2006 with the donated funds being used for program equipment, materials, and lab technician services.
The foundation South Bay Chapter's Teach and Test Program – which is part of Surfrider Foundation's Blue Water Task Force volunteer-run water testing, education, and advocacy program – introduces high school students to water quality and supply issues. It includes exposing them to environmental science careers and helps to support both WBMWD's and the community's effort to monitor and protect the health of the Santa Monica Bay. The Surfrider's South Bay chapter conducts the program within their boundaries which extend from San Pedro to the Ballona Creek.
Participating students are supervised by Surfrider Foundation staff volunteers every other Sunday from October through May as they collect water samples from 21 coastal beach sites. Samples are transported, processed, and analyzed under the guidance of an experienced professional laboratory technician. Enterococci bacteria levels of each water sample are analyzed, then bacteria level results are published to an online database run by the Blue Water Task Force.
At the end of the year, school teams are required to do a final presentation connecting the project's findings to other environmentally sustainable efforts around the Santa Monica Bay. The goal of the program is to maintain and improve water quality monitoring while educating the public about water quality conditions in the South Bay.
Participating schools in this year's program include El Segundo High School, Mira Costa High School (in Manhattan Beach), Redondo Union High School, Palos Verdes High School (in Palos Verdes Estates), Lawndale High School and Parras Middle School (Redondo Beach).
The South Bay Chapter's Teach and Test Program began in 2004. WBMWD is proud to have sponsored this program since 2006.