Western Municipal Water District provides free on-line database of water-wise plants for local area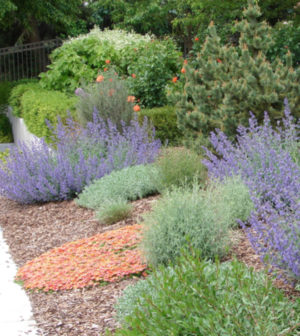 Western Municipal Water District (WMWD) is going the next step in helping residents and businesses in the Riverside and Murrieta areas find ways to find water-wise landscaping options. The Inland Empire water agency has uploaded an extensive plant database of trees, shrubs, groundcovers, vines, ornamental grasses, cacti, succulents, perennials and annuals to assist individuals in selecting the best plants for their landscaping. More than 700 plants comprise the database and it's free to access.
"Landscaping and selecting climate specific plants can be overwhelming for most of our customers who want to use water wisely and convert to a more water-efficient yard," shared Western's General Manager Craig Miller. "At Western we seek opportunities to better provide water-wise resources to our customers. This guide does just that by making it easy for our customers to identify many colorful, attractive and efficient landscaping options."
The online information includes watering information including details on how to determine if overwatering is occurring.  Sun exposure, cold hardiness and canopy coverage is also explained for each plant on the website. Advanced search options allow the user to filter from a menu of 12 different plant features and cultural requirements to find the exact plants for a particular situation. Users can even view the top 100 plants for WMWD's area.
The site includes a color photo of each plant, its rate of growth, its typical height and width as well as the plant's foliage color, flower color and flower season, if appropriate. Recommendations for shade and sun needs are also explained. The database includes both the scientific name (binomials or "Latin" names) as well as the common names of each plant.
To access Western's new water-wise plant database go to: www.watersmartplants.com/wm.