Adrianne Carr Appointed as North Coast County Water District's New General Manager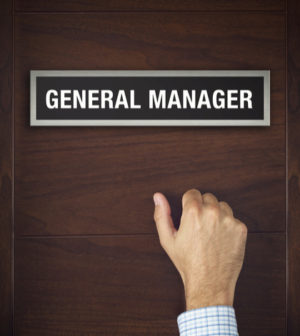 North Coast County Water District (NCCWD), headquartered in Pacifica, has announced the appointment of Adrianne Carr, PhD, as the district's next general manager effective December 9. She has most recently served as a senior water resources specialist with the Bay Area Water Supply and Conservation Agency (BAWSCA) since 2013. While at BAWSCA, Carr played a key role in supporting BAWSCA's technical and policy-level work, and in coordinating with the BAWSCA agencies, local and state agencies, and the public to achieve regional compliance with legislative and contractual requirements.
Formed in 1944, the NCCWD provides high quality, reliable water to the Pacifica community.  The water district serves approximately 13,000 customers with an annual operating budget of $13.4 million.
"After a rigorous recruitment process, Ms. Carr was chosen by the Board as our next General Manager and we are very pleased to introduce her to our community," said NCCWD Board President Joshua Cosgrove. "She is exceptionally well-educated and experienced in the field of Water Resources and brings great knowledge of our local and regional drinking water system to our District."
Prior to her position with the Bay Area Water Supply and Conservation Agency, Carr had worked for four years at the Argonne National Laboratory in Lemont, IL, outside Chicago, where she investigated the impacts of energy projects on water supply and water quality. Carr earned her Doctorate degree in Hydrology from Stanford University and a B.S. in Hydrology from Western Michigan University.
Carr expressed her enthusiasm for joining NCCWD saying, "I would like to thank the Board for appointing me to be the next General Manager of the North Coast County Water District. It is my honor to continue the 75-year tradition that the District has established of providing high quality, reliable drinking water to the residents of Pacifica and doing it with excellent customer service. I'm excited to begin working with and getting to know the dedicated staff at North Coast. I'm committed to doing my personal best to lead this organization and to deliver results for this District, which I know has many exciting opportunities ahead and a very bright future."