California American Water distributes 400 turkeys Monterey County nonprofits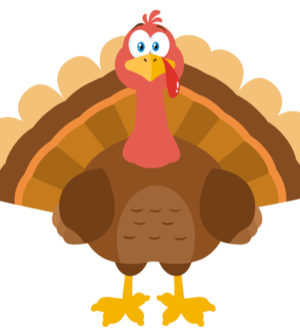 Three Monterey County nonprofits will help make the holidays brighter for 400 families in need with the donation of 400 turkeys from California American Water (CAW). Monterey County Food Bank, Salvation Army, and Boys & Girls Clubs of Monterey County received the donation from CAW earlier this week as part of Operation Gobble.
Michael L. Jackson, president & CEO Boys & Girls Clubs of Monterey County, said "California American Water Company is one of the Boys & Girls Clubs of Monterey County's best partners. Their donation of 150 turkeys to help feed our members and their families during the holiday season is very generous, as we will serve over 1,000 meals during this period and provide 100 families with a food box."
Operation Gobble is an annual holiday campaign initiated in 1988 by California Water Association and has fed hundreds of thousands of people in need. It is a joint philanthropic venture between California's investor-owned water companies, local nonprofit organizations and policymakers to distribute turkeys and donations to families during Thanksgiving. In addition to donating the turkeys, California American Water employees also voluntarily helped prepare and serve holiday meals at the Boys & Girls Club in Seaside on Thursday and Friday.
In June, the Monterey County Weekly reported that homelessness in Monterey County increased by 23 percent since 2015, according to the biannual point-in-time homeless count conducted in January by the Coalition of Homeless Service Providers. The January 25 homeless count was 2,837 people in shelters, cars, trailers, tents and other places considered to be not meant for human habitation. It was the largest number recorded in the past 10 years, according to information released by the coalition.
"California American Water takes great pride in serving the Monterey Peninsula and we do our best to support community organizations throughout the year, especially during the holidays," said General Manager Eric Sabolsice. "It's a time to be grateful for our blessings and to reflect on how we can better help others."