California Association of Sanitation Agencies' Names New Board Vice President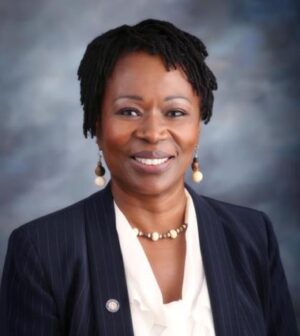 California Association of Sanitation Agencies (CASA) is pleased to announce the appointment of Jasmin A. Hall, Inland Empire Utilities Agency's (IEUA) Board Vice President, as CASA's new Board Vice President for the 2020-21 fiscal year. Hall was named to the position at the CASA annual conference earlier this month.
Hall stated that she is "honored to be elected by my colleagues as CASA's Board Vice President. CASA is a leader in promoting the advancement of wastewater interests, including the recycling of wastewater into usable water and the generation of renewable energy, along with other valuable resources. CASA's mission and vision spotlight the importance of environmental sustainability, and I look forward to continuing to support the efforts that are achieving this endeavor."
First appointed to CASA's board of directors in 2017, Hall most recently served as the Board Secretary/Treasurer. She currently also serves on multiple Board Ad Hoc committees, including Membership and Finance. Before serving on CASA's Board she was a member of CASA's Utilities Leadership Committee.
An IEUA Board Member since October 2013, Hall currently serves as President of the Chino Basin Regional Financing Authority. She also brings a wide range of community board experience from previously serving as the Fontana Planning Commission Secretary and Fontana Parks and Recreation Commission Chairperson.