Contra Costa Water District seeks intern for water resources department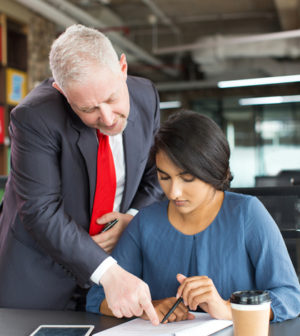 Contra Costa Water District (CCWD) is currently seeking a Water Resources Student Intern for summer 2018 to help support the District's operations by performing real-time and future forecasting analysis of California hydrologic conditions and resulting effects on water resources, with a focus on the Sacramento-San Joaquin Delta. The selected intern will also perform technical tasks to study expansion of CCWD's Los Vaqueros Reservoir by conducting independent analysis or support ongoing analysis of data related to Delta water resources, including hydrodynamic, water quality or fishery data.
Successful candidates must be of at least a junior level standing as an engineering student, preferable in civil engineering. Graduate students are also encouraged to apply. Intern candidate applicants must have knowledge of or coursework in design, fluid mechanics, structural analysis and surveying as well as proficient skills in word processing, spreadsheets and database software. Specific duties may include collecting and summarizing data related to hydraulic conditions of treated and untreated distribution facilities and collecting, summarizing and critically analyzing data for various projects on facilities such as canals, drainage structures, fencing, pipelines, pump stations, reservoirs, roads and right-of-way work.
In addition to the tasks noted above, the successful candidate will help to develop improvements to operations and water quality modeling tools. Tasks may include running comparative model studies, evaluating results, testing and improving model calibration. Other duties will include assisting in the preparation of technical documents or publications and performing research and analysis to support document preparation. Documents may include Environmental Impact Reports, Feasibility Studies, or technical publications. The intern will also assist in the standardization of forms and spreadsheets and developing quality control procedures and developing tools to automate spreadsheet quality control checking and helping to create templates that will be used for future work that will ensure proper archiving information is stored with all documents.
The hourly wage for the Water Resources Student Intern is $17.56 to $21.34. The successful candidate must pass a criminal background check and pre-employment physical and drug test.
Three other intern positions are also posted with CCWD – a Planning Student Intern and two Engineering Interns. Whereas the due date for applications for these three positions is Jan. 31, the application due date for the Water Resources Student Intern is Feb. 12. All interns can work full-time or part-time on a flexible schedule. The maximum number of hours that can be worked is 500 hours per fiscal year.
For additional information on all of the intern positions at CCWD go to: http://www.ccwater.com/601/Apply-for-a-Job or call the district's Human Resources Department at 925-688-8002.