Eastern Municipal Water District Posts Notice of Unclaimed Funds for Public Review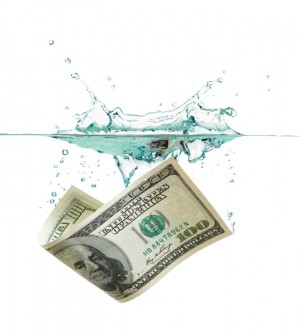 In accordance with California law, Eastern Municipal Water District (EMWD) is again attempting to contact customers and developers who may be entitled to unclaimed money. The district maintains an active and ongoing effort to located those current and former EMWD customers regarding monies owed typically associated with the closing of water accounts, water efficiency rebates or other fees.
Whereas state laws require that these unclaimed funds must be published in a local newspaper of record, EMWD goes above and beyond the public notice requirement by posting the complete current listing of unclaimed monies on its website and continuously updates it throughout the year. In spite of these efforts sometimes these efforts are unsuccessful due to a lack of a forwarding address, companies closing or other unspecified reasons.
EMWD also performs a search of its customer database to see if the customer has a current active account where the unclaimed money can be applied. If after three years individual funds are not claimed the unclaimed money may be transferred to EMWD's general fund.
Currently, more than $141,000 is being held in EMWD's unclaimed funds account. The largest single unclaimed amount is $11,700.01 for the account of Commerce Pointe II Menifee Inc.
EMWD's Board of Directors is tentatively scheduled to vote on Wednesday, Jan. 16, 2019, to transfer any eligible unclaimed money of three or more years to EMWD's general fund. The public can view the entire 33-page list showing the account name(s) and amount(s) being held as unclaimed funds at:  http://www.emwd.org/home/showdocument?id=63. If you or someone you know appears to have unclaimed funds with EMWD you can complete an online form to request the funds you feel are owed to you at: https://www.emwd.org/about-emwd/financial-information/unclaimed-monies.
For questions or the need for additional information regarding this matter call EMWD at: 951-928-3777 or 800-426-3693.