Guggenheim Fellowship awarded to California water purification chemist Will Dichtel, PhD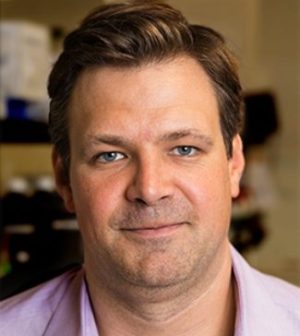 CycloPure, Inc.
Dr. Will Dichtel, co-founder and chief science officer at CycloPure, Inc. has been awarded a 2018 Fellowship from the John Simon Guggenheim Memorial Foundation. Encinitas-based CycloPure, founded in 2016, is a materials science and technology company and developer of next-generation selective adsorbents called High-Affinity Cyclodextrin Polymers (HACPs) and working to commercialize them.
The Foundation applauded this year's Fellows and acknowledged them saying: "It's exceptionally satisfying to name 175 new Guggenheim Fellows. These artists and writers, scholars and scientists, represent the best of the best. Each year since 1925, the Guggenheim Foundation has bet everything on the individual, and we're thrilled to continue to do so with this wonderfully talented and diverse group. It's an honor to be able to support these individuals to do the work they were meant to do."
CycloPure's CEO Frank Cassou specifically praised Dichtel saying, "Will is a special talent. Chemistry is truly 'the work he is meant to do.' We are thrilled about the Guggenheim's award, and the continuing recognition of Will's leadership in the field of Chemistry. He wakes up every day to use his skills to make the world a better place."
CycloPure has developed two novel adsorbent formulations, CD-MP and CD-PFAS, for the removal of harmful contaminants from water, including the perfluorinated compounds PFOA and PFOS. Government studies and those of other entities have shown that trace contaminants (measured in parts per billion and less), including industrial chemicals, pesticides, and pharmaceutical residues, are pervasive in water and can retain toxic effect at low concentrations. The company's pioneering technology allows the conversion of renewable cyclodextrins (derived from corn starch) into highly adsorbent materials ideally suited for water treatment applications and removing these contaminants from water.
Additionally, CycloPure's patented HACPs can be produced in varying particle sizes, tailored to filtration and water flow requirements thereby allowing for flexible use across a broad spectrum of water purification applications. The company is now working with global partners to produce and distribute its proprietary HACPs to meet growing worldwide interest from water treatment managers, food and beverage companies, government agencies, as well as manufacturers of point-of-use consumer water purification products.
Dr. Dichtel currently heads the Dichtel Research Group at Northwestern University where he is the Robert L. Letsinger Professor of Chemistry. He is a graduate of the Massachusetts Institute of Technology with a B.S. in chemistry; he earned his Ph.D. from the University of California, Berkeley for investigating light harvesting macromolecules. His pioneering research has been previously recognized with several national and international awards, including a MacArthur Foundation Fellowship in 2015 for his innovations in polymer chemistry.