Halla Razak, Inland Empire Utilities Agency GM, Announces Resignation Effective Dec. 31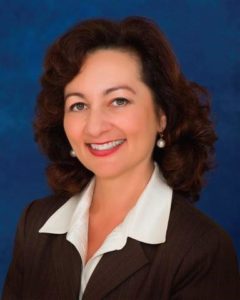 Citing family circumstances, Inland Empire Utilities Agency's (IEUA) General Manager Halla Razak, has tendered her resignation effective Dec. 31. Razak her served as IEUA's general manager since Dec. 1 of last year.
Razak joined IEUA after a 19-year tenure with the city of San Diego. Her last position with the city was as director of the city's Public Utilities Department. She held the position of director with the Colorado River Program Director for the San Diego County Water Authority position with the city of San Diego. Razak is a registered professional civil engineer in California.
"We thank Halla for her contributions to the Agency and for her leadership in securing $207 million in Proposition 1 grants from the state. On behalf of the Board, we are sorry to see Halla go and want to wish Halla and her family only the best," said Director Steve Elie, president of the IEUA Board.
"We were very fortunate to have Halla lead the IEUA team during her tenure. She leaves a stronger organization with improved relations with its member agencies. The IEUA is firmly on track to deliver its plans for the future," said IEUA Director Paul Hofer.
During her tenure with IEUA, Razak was also a panelist for the 12th Annual San Bernardino County (SBC) Water Conference held in August. While speaking at the conference Razak concurred with her fellow panelists that SBC has enough water to meet the area's needs but the issue lies in how it is managed. Razak summed the county's water status saying, "We've already plucked the low hanging fruit."
The IEUA Board of Directors has initiated a process to appoint an interim general manager.  A more formal search process will be initiated for a permanent replacement. The Chino-based IEUA covers 242-square miles and serves more than 875,000 people through its member agencies which includes the cities of Chino, Chino Hills, Fontana, Montclair, Ontario, and Upland as well as the Cucamonga Valley Water District, Fontana Water Company, and Monte Vista Water District (Montclair).
Razak spoke about her upcoming resignation saying, "I am privileged to have worked with the highly talented and dedicated IEUA team. While my family circumstances have changed and they require my full attention, I am excited for all the visionary efforts at IEUA which will endure. I am certain that continued staff dedication, Board leadership and regional support will ensure future program successes."