Heather Dyer Selected to Head Up San Bernardino Valley MWD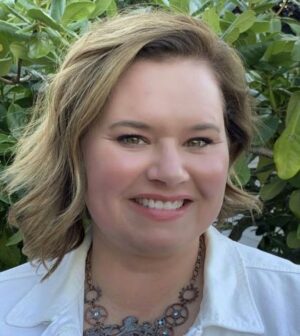 San Bernardino Valley Municipal Water District (SBVMWD) recently announced the Heather Dyer as new General Manager of the State Water Contractor.
Dyer was selected at the December SBVWMD Board meeting after performing a statewide search.  Dyer joined the agency in 2014, is an experienced regional environmental planner who has been leading the District's Upper Santa Ana River Habitat Conservation Plan (HCP), a landscape-level planning effort that includes 11 water agencies in San Bernardino and Riverside Counties.
"Ms. Dyer is the perfect candidate to lead Valley District into the future," commented Valley District Board President T. Milford Harrison.  "Her leadership and vision for the needs of the region, coupled with her experience working on regional and sustainable projects – like the Sites Reservoir Project and Delta Conveyance – have positioned her to propel Valley District forward in meeting the water needs of our constituents."
Ms. Dyer began her career as a biologist in south Louisiana before moving to Southern California in 2010.  Since coming to California she has focused on the complex ecological and water supply issues of the Santa Ana River Watershed while building cooperative relationships with a host of watershed agencies and stakeholders.  Ms. Dyer worked as the Santa Ana River lead biologist for the U.S. Fish and Wildlife Service at the Carlsbad and Palm Springs offices, and through that position first became involved in the water projects being proposed by the various water agencies of the watershed, including Valley District.
"Valley District has a rich history of collaboration and success throughout the region and I am honored to have the opportunity to lead this organization into the future," commented Ms. Dyer.  "There is a lot of work to be done to ensure a sustainable, reliable water supply to support this vibrant community for many generations to come. Our agency will continue to build upon a strong foundation that has been established over our 65-year history and continue to foster the partnerships that we have developed throughout the watershed and the state."
SBVMWD is a State Water contractor that provides supplemental water to 14 retail water agencies from Fontana to Yucaipa, meeting the water needs of more than 700,000 business and residential customers.  In addition to providing supplemental water from Northern California, the District is responsible for long-range water planning throughout its 325 square mile service area, including importing supplemental water, groundwater management, and wastewater and storm water disposal.