Inland Empire Utilities Agency, Moulton Niguel Water District receive awards and honors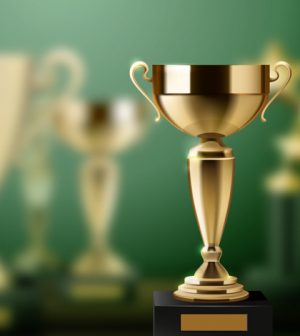 Two Southern California water agencies have earned awards for their positive impacts on their communities through investments in water quality and customer-centric information.
Inland Empire Utilities Agency (IEUA), based in Chino, recently received the American Society of Civil Engineers (ASCE) Inland Empire Branch's Outstanding Civil Engineering Water/Wastewater Project of the Year award for IEUA's Water Quality Laboratory project. The Water Quality Laboratory is a 17,166 square foot lab and a LEED™ gold-certified building for energy efficiency and for the use of eco-friendly materials. In addition to providing quality control and quality assurance, IEUA plans to offer educational tours of the lab showcasing the building and its water quality functions.
"We are very proud of the Water Quality Laboratory project team for their recognition in receiving the Wastewater Project of the Year Award," stated IEUA Board President Steve Elie. "This state-of-the-art laboratory will manage quality testing for the Agency's wastewater treatment and water recycling operations, as well as provide educational opportunities to the community."
The ASCE's Inland Empire Branch annually recognizes talented engineers and their projects. The Wastewater Project of the Year award was presented at ASCE's Annual Awards Banquet held in Riverside, CA.
E-commerce giant Amazon has recognized Moulton Niguel Water District (MNWD) for best practices in cloud innovation. MNWD has become the only water district in the world recognized at Amazon's annual global innovation competition. The cloud computing branch of Amazon recognized the Orange County-based water agency for how it manages data to provide its customers real-time water use information, in an effort to save them money.
MNWD earned accolades from Amazon after the water district upgraded its online infrastructure to provide customers with real-time water consumption data and visualization tools. Whether an indoor leak – which can go undetected for days or months – or excessive and unproductive outdoor watering, MNWD initiated a proactive, water-monitoring tool to provide customers with hourly water consumption data, all of which are stored, managed and analyzed with the help of Amazon web tools. Better yet, the technological upgrade is helping MNWD and its customers detect leaks sooner, identify problems, conserve water and save money.
"Just as Amazon strives to be the most customer-centric electronic commerce company in the world, Moulton Niguel is committed to advancing innovation as a customer-centric water agency," said Moulton Niguel Board Member Duane Cave, who represented MNWD at the 2018 global competition in June. "We're honored to be recognized by Amazon for developing the best application of state-of-the-art technology and empowering our customers to manage their water use."