LADWP Commissioners Appoint District Veteran Martin L Adams as General Manager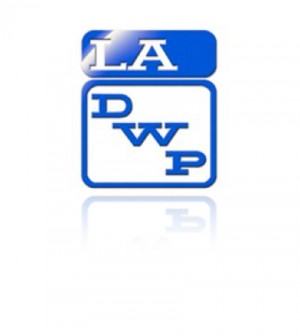 Martin L. Adams was appointed as general manager of the Los Angeles Department of Water & Power (LADWP) earlier this week by the Los Angeles Board of Water and Power Commissioners. Adams, a 35-year veteran with LADWP, was as nominated to the post by Los Angeles Mayor Eric Garcetti in June to replace outgoing General Manager David H. Wright.
Although the Commissioners voted unanimously to appoint Adams his appointment must first be approved by the Los Angeles City Council. Until then Adams is serving as interim LADWP general manager.
Adams selection by the Commissioners came on Tuesday, the day after the FBI served a search warrant at LADWP's downtown offices. Search warrants were served at both the DWP offices and the City Attorney's Office regarding the city's bungled rollout of a DWP billing system. A class-action lawsuit was filed on behalf of the utility's customers from the 2013 fiasco when thousands of customers were overbilled.  The lawsuit, when settled, required DWP to refund customers upwards of $67 million.
"LADWP is at the center of a generational transition toward a more sustainable Los Angeles, and our utility needs a leader with the experience and vision to help us realize that promise," said Mayor Garcetti. "Marty has played a critical role in navigating the department through some of its toughest challenges, and I know that he is the right person to lead LADWP forward."
Adams most recently served as Chief Operating Officer (COO), where he oversaw LADWP's extensive water and power operations. Before becoming COO, he led the LADWP Water System as Senior Assistant General Manager (GM) overseeing water infrastructure, water resources and water quality. AS senior assistant GM he helped reduce Los Angeles' water use by nearly 20 percent through implementation of the city's industry-leading water conservation ordinance. Additionally, he oversaw the creation of numerous customer rebates and programs for customers while also accelerating LADWP's replacement of aging infrastructure.
"Marty's depth of knowledge of LADWP's operations coupled with his unwavering commitment to our city makes him the leader that this utility needs," said Mel Levine, Board of Water and Power Commission President. "Throughout his many years as an engineer, complex problem solver and relationship builder, he has proven that he has the experience and vision that LADWP needs, and I know many at LADWP, across the industry and in the community agree."
Adams commented on his appointment saying, "It will be a great honor to lead an organization that I have been dedicated to for the last 35 years. LADWP is, and always has been, at the core of the city's very existence, and I take our responsibility of ensuring the city's future success very seriously. It is both the challenge and the opportunity of a lifetime."