Mike Ryan to serve as Senior Advisor to Reclamation's Commissioner Burman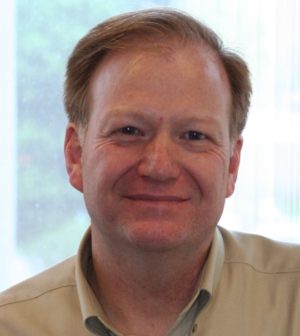 The Bureau of Reclamation's Commissioner Brenda Burman has appointed long-time water manager, Michael J. Ryan as Senior Advisor to the Commissioner. Ryan joined Reclamation in 1982 and has held a variety of positions with increasing responsibilities in his 35-plus-year tenure.
"It is a great honor to be taking on this new assignment," said Ryan. "I'm excited to have the opportunity to take the lessons learned from my many years in Reclamation and use them to continue to serve the West's customers and stakeholders."
Most recently Ryan served as Great Plains Regional Director, a position he held for the last 12 years. In this position Ryan oversaw 80 Reclamation reservoirs, 21 power plants and 81 recreation areas that average 14 million visitors a year. He was responsible for an annual budget of approximately $180 million and a 650-employee workforce.
Ryan's Reclamation career has included working in facility operation and maintenance, dam safety and river restoration programs across the West. Ryan became the Great Plains Regional Director and entered the Senior Executive Service in 2005.
His resume also includes serving as the Northern California Area Manager based in Redding where he managed nine dams that stored and delivered water for irrigation and municipal use, and six associated power plants. He served as chairman of the Trinity Management Council developing and implementing the Trinity River Restoration Program as well as advising the Secretary of the Interior on Trinity River's anadromous fishery restoration issues.
"We are very lucky to have someone of Mike's caliber working for our office," said Commissioner Burman. "Having someone with 35 years of experience in Reclamation is a tremendous asset. I look forward to working with him in his new capacity."
Ryan earned his Bachelor of Science degree in civil engineering in 1984 from Montana State University, Bozeman. He is a native of Deer Lodge, Montana.